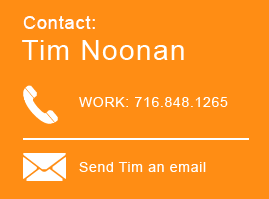 Stay Connected
New Tribunal Case Offers Up a New Framework for Answering this Question
New York's two-part test for statutory residency has been heavily litigated over the years, and one of the biggest issues has involved the determination as to whether a taxpayer maintained a "permanent place of abode." In 2014, the State's highest court in Gaied v. NYS Tax Appeals Tribunal struck down the Tax Department's overly-broad interpretation of "permanent place of abode" in favor of a more sensible interpretation. In doing so, the High Court declared that in order for a place to constitute a permanent place of abode ("PPA"), "there must be some basis to conclude that the dwelling was utilized as the taxpayer's residence." And later in the decision, the Court opined that to qualify as a PPA, "the taxpayer must, himself, have a residential interest in the property"
Governor Andrew Cuomo declared a State Disaster Emergency for counties affected by the March 2018 Nor'easters that began early this month. If you hadn't heard the term before, a nor'easter is a large cyclone usually accompanied by heavy rain or snow that can cause hurricane-force winds, blizzard conditions, and coastal flooding. To us folks in Buffalo, we also call this "Tuesday."
It's "budget season!" On January 16th, Governor Cuomo released the FY 2019 Executive Budget, which is available here, and one day later the Department of Taxation and Finance issued a preliminary report on consequences of the Federal Tax reform and possible legislative responses, which can be found here. We blogged about some of this last month. Then, just last week, in his "30-day amendments" to the FY 2019 Executive Budget, we got to see more of the Governor's proposals take shape. Now the dust has somewhat settled on all these proposals, so let's take a look. The highlights of the proposed amendments, which include a new optional Employer Compensation Expense Tax system, increasing the options for charitable deductions, and provisions designed to decouple the state tax code from the federal tax code, are summarized below.
We are just a couple days into 2018, and the fallout from the recently passed federal tax reform has already begun.
On Friday afternoon, we emailed many clients and friends regarding the possibility of a "last chance" to claim a disappearing federal income tax deduction by paying 2018 state income tax estimates at the end of 2017. Apparently some of you didn't get the email until Sunday. Sad! More on that below.
Due to the likely elimination of almost the entire SALT deduction in 2018, this could be the last opportunity for taxpayers to pay state and local taxes and still ensure a full federal tax deduction. Keep reading to learn more.
Here's what you need to know about the likelihood of a disappearing SALT deduction.
On October 17, 2017, the New York State Division of Tax Appeals and Tax Appeals Tribunal (collectively "DTA") submitted its annual report to the Governor and heads of the Senate and Assembly for the 2016-17 fiscal year. Numbers-wise, we don't see a tremendous change over last year in the outcomes of Administrative Law Judge and Tax Appeals Tribunal cases.
For years, there have been whispers about a big 2017 tax issue for hedge-fund managers. What's the deal?
Just when you thought you knew everything there was to know about multistate corporate income tax apportionment, the states start switching up the rules!