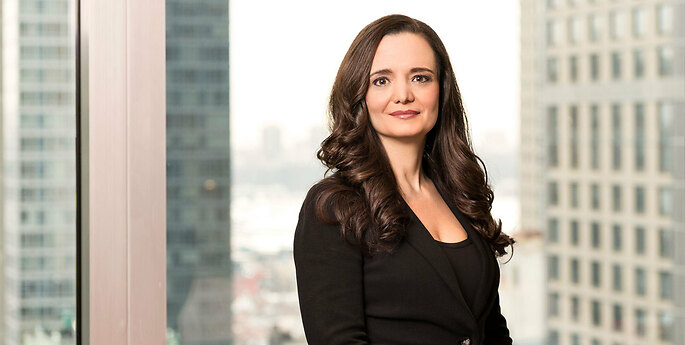 Areas of Practice
Industry Groups
Admissions
New York
U.S. District Courts for the Southern, Eastern, Northern, and Western Districts of New York
Education
B.A., York University
J.D., New York Law School
LL.B., National Committee on Accreditation, University of Ottawa
Alba concentrates her practice on insurance coverage matters, with a focus on directors and officers liability. She provides advice to clients on a multitude of insurance issues, including application of insuring agreements, policy exclusions, rescission, and allocation. Alba represents leading insurers in complex securities and derivative litigation against Fortune 500 companies and their executives, requiring her attendance at mediations across the country. For her clients, Alba devises unique solutions and complex strategies to achieve resolution of claims.
Alba also helps clients manage domestic and global cyber-liability insurance issues. She works closely with clients to tailor and implement sophisticated insurance strategies and safeguards that minimize cyber risks. In instances of cyber exposure, such as a data breach, Alba is well equipped to resolve related insurance disputes through mediation, negotiation, or litigation; mitigate potential damages; and protect a client's brand. In addition to her cyber liability experience, Alba is well versed in managing the unique insurance coverage issues and disputes that arise within the cleantech family of industries, which includes biofuel and fuel cell production; solar, water, and wind energy; green building; and other sustainable technologies.
A link to Alba's article "Cyber Risk Is the 'New Normal,'" appears in the Wall Street Journal blog entry "Corruption Currents: From Latvia's Eurozone Entrance to Malaysian Legal Loophole," published December 31, 2013.
Prior to joining Hodgson Russ, Alba worked with several of the country's leading insurance defense firms.
Community & Pro Bono
Wish grantor, Make-a-Wish Foundation