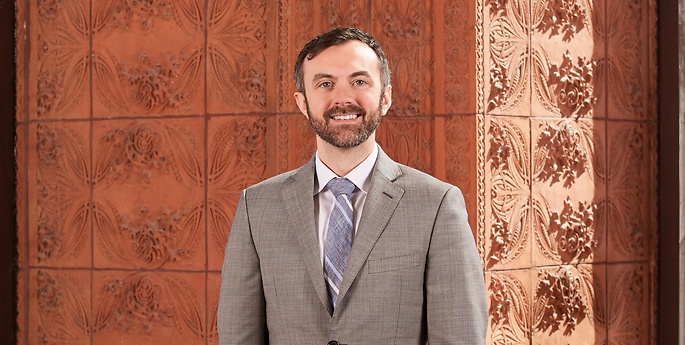 Jordan Walbesser
Senior Associate
Areas of Practice
Admissions
New York
U.S. Patent and Trademark Office
Education
B.S., computer engineering, magna cum laude, University at Buffalo, State University of New York
J.D., magna cum laude, SUNY Buffalo Law School
Jordan concentrates his practice in two areas: intellectual property law and technology. He prepares and prosecutes patent applications in the computer, software, electrical, and electro-mechanical arts. He also assists with patent litigation and post-grant patent matters (such as inter partes reexamination and review).
As an experienced computer engineer, Jordan is intimately familiar with software licensing, data security, cloud computing, and social media issues. He prepares licenses, SaaS agreements, and data security agreements for technology-related transactions. He also assists clients in identifying, evaluating, and managing risks associated with privacy and information security practices.
Before Hodgson Russ, Jordan was a computer engineer at a Fortune 100 semiconductor technology company, where he developed telecommunications, encryption, and test automation software as well as assisted in-house counsel to strengthen and diversify the company's global intellectual property portfolio.
Jordan enjoys working with startups and others in the Emerging Companies practice group to address the myriad issues a startup may face, including licensing, corporate organization, financing, intellectual property, and compliance.
Honors
Jordan is a Buffalo Business First 2014 30 Under Thirty honoree, and he led two first-place teams at Startup Weekend Buffalo in 2013. During law school, Jordan was executive publications editor at the Buffalo Intellectual Property Law Journal. As a member of the SUNY Buffalo Mock Trial Team, he received mock trial awards during competitions at Yale University, Cornell University, University at Buffalo, and University of Rhode Island.
Jordan represents technology startups in the United States and internationally. He also works with established companies on a variety of computer and intellectual property matters. To date, he has helped prosecute more than 100 patent applications.
Professional Associations
Chair, Bar Association of Erie County Intellectual Property, Computer, and Entertainment Law Committee
Community & Pro Bono
Secretary, Willowbank Foundation USA
Secretary, Western New York Invention Convention
Guest Lecturer, University at Buffalo (MAE 451, Blackstone LaunchPad, eLab), Buffalo State (CIS 427)
Board Member, University at Buffalo Engineering Alumni Association