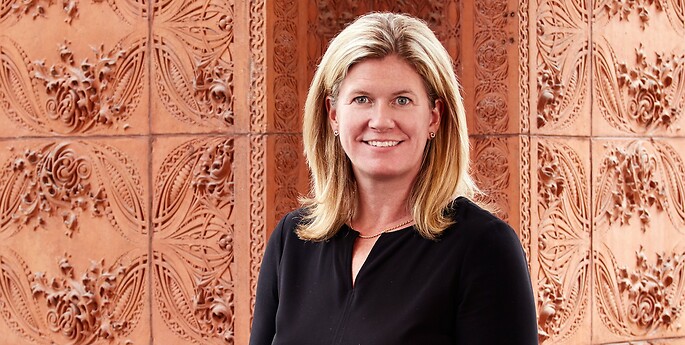 Brigid M. Maloney
Partner, Health Practice Leader
Industry Groups
Education
B.A., University of Dayton
J.D., University at Buffalo School of Law
As leader of the firm's Health Law Practice, Brigid provides counsel to health care clients including hospital systems, single and multi-specialty medical practices, behavioral health providers, pharmacies, urgent care centers, physicians, and dentists on structural, regulatory and reimbursement issues related to mergers, acquisitions, joint ventures, complex contractual arrangements and other affiliations and collaborative efforts.
Brigid also assists physicians and dentists with the purchase and sale of practices and practice formation, including creation of organizational and governance documents, filing documentation, and obtaining proper approvals from appropriate state departments.
Brigid regularly provides counsel to both in-state and out-of-state clients on New York State corporate practice of medicine rules and requirements for compliance, including structuring "friendly P.C." relationships and management service organization models.
In addition, she advises a wide range of health industry clients on evolving health care delivery models including accountable care organizations (ACO) and independent practice associations (IPA).
Brigid has extensive experience in assisting clients with corporate compliance program development, audits and effectiveness reviews.
Prior to joining Hodgson Russ, Brigid practiced health law as a partner at a midsize regional law firm. She also served for ten years as general counsel and chief compliance officer at UB|MD Physicians Group, and for four years advised the county hospital and nursing home as an assistant county attorney for Erie County, New York. In addition, Brigid served as a board member on the University at Buffalo Health Sciences Institutional Review Board (IRB) for eight years.
News
News Release

,

July 28, 2016

Press Release

,

February 12, 2015
Presentations
Templeton Landing

,

December 7, 2017

Collaborative Affiliations Among Large Systems and Physician Practices: Tales from the Trenches

New York State Bar Association - Health Law Section Fall Meeting

Albany, NY

,

October 28, 2017

Hodgson Russ LLP, NYC

,

June 20, 2017

Whistleblower Avoidance

Western New York Healthcare Association & Rochester Regional Healthcare Association Joint Compliance Conference

Batavia, NY

,

May 16, 2017

The Offices of Hodgson Russ LLP, 140 Pearl Street, Buffalo NY

,

October 6, 2016

Legal Considerations for Developing a 21st Century Health Care Delivery Model:  Issues and Possible Solutions

Stark Law Do's and Don'ts: Best Practices for Physician Financial Relationships

Rochester Regional Healthcare Association and the Western New York Healthcare Association, Joint Compliance Seminar

Batavia, NY

,

May 19, 2015

How to Build an Effective Compliance Program for Your Small Practice Without Breaking the Bank

Healthcare Compliance Association - Clinical Practice Compliance Conference

Philadelphia, PA

,

October 14, 2014
Publications
Home Care Alert

,

January 23, 2018

Home Care Alert

,

January 22, 2018

Health Care Alert

,

December 20, 2017

Home Care Alert

,

December 19, 2017

Home Care Alert

,

December 19, 2017

Home Care Alert

,

December 14, 2017

Home Care Alert

,

December 13, 2017

Home Care Alert

,

November 15, 2017

Home Care Alert

,

November 14, 2017

Home Care Alert

,

November 3, 2017

Home Care Alert

,

August 11, 2017

Tax-Exempt Organizations Alert

,

December 1, 2016

Buffalo Law Journal

,

August 25, 2016

Tax-Exempt Organizations Alert

,

July 28, 2016

Tax-Exempt Organizations Alert

,

December 15, 2015
Professional Associations
New York State Bar Association
Bar Association of Erie County
American Health Lawyers Association
Health Care Compliance Association
University at Buffalo School of Law Alumni Association GOLD board of directors (past)
Community & Pro Bono
Olmstead Center for Sight Board of Directors, 2013 – 2017
Buffalo Orienteering Club
University at Buffalo School of Medicine Admissions Committee, 2004 – 2012
University at Buffalo Health Sciences Institutional Review Board, 2005 – 2013
Advisor, Six Towns Youth Court, 2000 – 2010
Attorney Coach, New York State High School Mock Trial Competition, 1999 – 2003
Town of Aurora Zoning Board of Appeals, 1999 – 2001