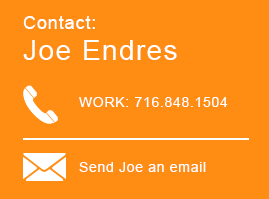 About This Blog
Sales tax is one of the most interesting, and challenging, taxes. It's interesting because it involves clients in every possible industry. Every active business has potential sales tax exposure, no exceptions! And unfortunately sales tax compliance is particularly difficult for two, specific reasons. First, the tax is perhaps the most fact-dependent – seemingly inconsequential changes in the underlying facts can transform a nontaxable sale into a taxable one. Second, these rules are constantly changing. It's tough enough to keep up with these changes in just one state. But many vendors, especially those selling over the internet, have to keep abreast of these changes in multiple states. So it's easy to fall behind on sales tax compliance.
With this blog, we hope to keep you up to date on impactful changes in the sales tax compliance, especially in New York State. We'll review legislative and administrative changes in the sales tax; we'll discuss new sales tax case law; and we'll highlight the enforcement initiatives and tactics we're seeing while defending businesses in sales tax audits. We hope you find this content as interesting as we do. Please contact us with any questions.
Stay Connected
Showing 1 post from 2022.
In a decision with significant implications for the sales taxation of artwork, the New York Tax Appeals Tribunal ruled on February 28 that a $7 million painting (at least a one-half share in the painting) was validly acquired for resale resulting in a six-figure sales tax refund for a co-owner of the painting. Tribunal decisions on sales tax are significant in their own right, since they are somewhat rare and (as opposed to administrative law judge rulings) they become binding precedent. But the Objet LLC ruling should have particular relevance to the art industry since it tackles two issues that factor prominently in the high-stakes sales and related tax structuring that occur in the industry: one being the form-over-substance nature of sales tax, and the other being the proper analysis for determining when property is purchased "exclusively for resale".