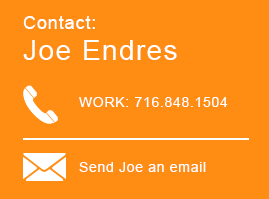 About This Blog
Sales tax is one of the most interesting, and challenging, taxes. It's interesting because it involves clients in every possible industry. Every active business has potential sales tax exposure, no exceptions! And unfortunately sales tax compliance is particularly difficult for two, specific reasons. First, the tax is perhaps the most fact-dependent – seemingly inconsequential changes in the underlying facts can transform a nontaxable sale into a taxable one. Second, these rules are constantly changing. It's tough enough to keep up with these changes in just one state. But many vendors, especially those selling over the internet, have to keep abreast of these changes in multiple states. So it's easy to fall behind on sales tax compliance.
With this blog, we hope to keep you up to date on impactful changes in the sales tax compliance, especially in New York State. We'll review legislative and administrative changes in the sales tax; we'll discuss new sales tax case law; and we'll highlight the enforcement initiatives and tactics we're seeing while defending businesses in sales tax audits. We hope you find this content as interesting as we do. Please contact us with any questions.
Stay Connected
Matter of M & Y Developers, Inc.; Division's Rep.: Anita Luckina; Petitioner's Reps.: Joshua Lawrence and Timothy Noonan; Articles 28 and 29
Because this was handled by Hodgson Russ, we'll forego editorializing and provide just the facts.
You can read the TiNY recap of the ALJ determination here. By way of summary: Petitioner paid sales tax on purchases of concrete used in foundation work for building projects. Petitioner then sought a refund for the sales tax it paid, claiming that the concrete purchases qualified as nontaxable installations of capital improvements. The ALJ determined that the transactions constituted taxable purchases of tangible personal property because it was Petitioner, and not the concrete vendor, who was responsible for the installation of the concrete.
The Tribunal again characterized the issue as whether Petitioner purchased taxable tangible property or a nontaxable capital improvement installation service. The Tribunal rejected Petitioner's argument that it purchased capital improvement services because:
Petitioner itself provided more than de minimus involvement in the installation of the concrete; and
The invoices for the transactions at issue did not refer to, or charge for, the installation of the concrete.
Finally, the Tribunal distinguished the primary case relied upon by Petitioner by concluding that Petitioner had not shown that the process of distributing and applying asphalt emulsion (found to be the installation of a capital improvement to real property) is sufficiently similar to the process of pumping and pouring concrete. The Tribunal viewed the pouring of concrete into a form or designated area to be akin to the delivery of building materials, and, therefore, a taxable sale of tangible property.
Post a comment: