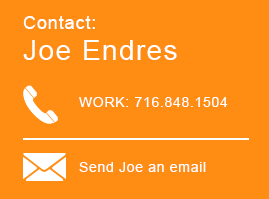 About This Blog
Sales tax is one of the most interesting, and challenging, taxes. It's interesting because it involves clients in every possible industry. Every active business has potential sales tax exposure, no exceptions! And unfortunately sales tax compliance is particularly difficult for two, specific reasons. First, the tax is perhaps the most fact-dependent – seemingly inconsequential changes in the underlying facts can transform a nontaxable sale into a taxable one. Second, these rules are constantly changing. It's tough enough to keep up with these changes in just one state. But many vendors, especially those selling over the internet, have to keep abreast of these changes in multiple states. So it's easy to fall behind on sales tax compliance.
With this blog, we hope to keep you up to date on impactful changes in the sales tax compliance, especially in New York State. We'll review legislative and administrative changes in the sales tax; we'll discuss new sales tax case law; and we'll highlight the enforcement initiatives and tactics we're seeing while defending businesses in sales tax audits. We hope you find this content as interesting as we do. Please contact us with any questions.
Stay Connected
Sales Tax Cases from the TiNY Blog for the Week of January 9, 2020
Here are the sales tax cases from the TiNY Blog for the week of January 9, 2020
ALJ ORDER
Matters of Scarfi and Metro Enterprises Corp.; Judge: Russo; Division's Rep: Osborne Jack; Taxpayer's Rep: Alvan Bobrow; Articles 28 and 29 (by Chris Doyle).
According to the Order, Petitioner moved to: (1) reopen the record and reargue, (2) recuse the Division's counsel, and (3) correct the hearing transcript. Judge Russo denied the first two requests and granted the third. I am "Joe Friday-ing" ("If you please ma'am, nothing but the facts") this summary.
The motion requesting that the record be reopened and the case reargued is interesting from a process standpoint. The Judge noted that the regulations require such a motion be filed within thirty days after a determination has been served. Since no determination had yet been issued in this matter, the Judge found that the motion to reopen/reargue was too early. That's a timy of a different color!
The motion to recuse Division's counsel was based on Petitioner's allegation that the Division's counsel became an essential fact witness as a result of his filing a declaration in a federal civil court case. The determination doesn't explain what was in the declaration, but I expect it is the same declaration described in Matter of Capeci et. al , an order related to which may be found here (and our write-up of that order here). The Judge denied this motion, finding Petitioner's argument to be without merit because (1) the taxpayer involved in the federal civil court case was not Petitioner; (2) Division's counsel had not been called to testify at the hearing; and (3) it is common practice for attorneys to submit declarations in support of motions in federal civil court cases.
The Judge did, however, agree to correct the transcript.
Post a comment: