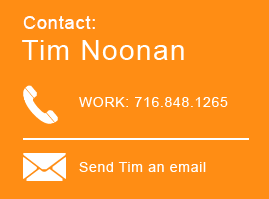 Stay Connected
Big news on the residency front!
For years we've been battling the New York tax department on the scope of its statutory-residency test, and yesterday brought a huge victory in that fight. In Matter of Nelson Obus et al., v New York State Tax Appeals Tribunal, the court ruled that a seldom-used vacation home in New York cannot be considered a "permanent place of abode" for statutory residency purposes. Click here for the decision.
Last week we reported on the fast-paced legislative efforts to extend New York's 2022 pass-through entity tax (PTET) election deadline. To read that article, click here. In record time, the bill we reported on was signed into law by Governor Hochul on May 6, 2022.
Since the enactment of New York State's corporate tax reform legislation as part of the state's 2014-2015 budget, the Tax Department has published several versions of proposed regulations, which provide additional draft guidance on the new law changes, including in the areas of nexus, net operating losses, income and capital definitions, and apportionment. On Friday, April 29, the Tax Department announced that it finally intends to begin the official State Administrative Procedure Act (SAPA) process to formally adopt a version of the amended regulations.
Last month we reported on recent legislative amendments to New York's pass-through entity tax ("PTET"). To read that article, click here. It turns out the New York legislature is not done making amendments to the PTET.
In 2021, many New York residents did not receive the full benefit of New York's SALT cap workaround, because New York took a unique approach to the computation of its new pass-through entity tax ("PTET"). We are happy to report that on April 8, 2022, the New York Assembly and Senate passed Fiscal Year 2023 budget legislation (the Budget Bill), and part of the new legislation addresses (and fixes) this issue.
Without even a hint of fanfare, the New York State Department of Taxation and Finance recently released a new version of its audit guidelines for nonresidents. Given that the last update was in 2014, we easily excited tax lawyers cracked them open to find out what had changed. But when we dug into the new guidelines, we were disappointed to see only minor stylistic edits.
The drip of Pass-Through Entity Tax (PTET) questions we've received has grown into a steady stream… there must be some due dates approaching! Here's a quick reminder about two important due dates for New York's PTET. Spoiler: They're both March 15.
On Tuesday, March 1, 2022, Washington State Superior Court Judge Brian Huber released a ruling striking down the state's new capital gains tax. The law—signed by Governor Jay Inslee last May—imposes a 7% tax on the sale of stocks, bonds, and other assets above $250,000. When signed, Washington became the first state in the country with no income tax to impose a tax on capital gains.
New York State's Brownfield Cleanup Program ("BCP") has proven to be one of the state's most successful programs for spurring private-sector remediation and development of contaminated properties. As a quick overview, the state provides refundable tax credits that partially offset the costs of remediating and then developing brownfields in the state. By any economic measure, the program has delivered an excellent rate of return on the state's tax-credit investment. Since the program's inception in 2003, the numbers are compelling:
As promised, we have an update on one of the unanswered questions relating to New York's Pass-Through Entity Tax (PTET) that went into effect last year. While we are still waiting for an official pronouncement, we have heard from other practitioners that the Department is taking a favorable position on the treatment of guaranteed payments in the context of the PTET.