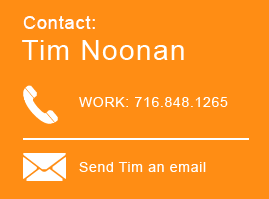 Stay Connected
We're back with another update on recently-introduced tax legislation. As discussed last week, we continue to see bills reintroduced that expired at the end of the last session. Two of the more interesting proposals include a bill addressing the taxability of carried interest for investment management services and another proposing a new personal income surcharge on high-income residents of New York City.
With the start of New York's new Legislative Session for the 2021-22 term, we are eagerly anticipating the introduction of new tax legislation and we plan to cover those developments here. We'll be tracking all noteworthy legislative developments on a weekly or bi-weekly basis, and this is our first installment of 2021.
As expected, we are already seeing bills reintroduced that expired at the end of the last session. Given the uptick in working remotely due to COVID-19, one of the more interesting proposals addresses the tax treatment of telecommuting employees. While some of these efforts may fail, New York is experiencing multibillion-dollar revenue shortfalls and will be increasingly looking to businesses and high earners to ease the revenue shortfalls being faced due to the COVID-19 pandemic.
This blog post will cover several noteworthy, recently-introduced pieces of New York tax legislation. While these bills are set to expire today at the end of the current legislative session, these bills may be reintroduced when the new legislative session begins in January 2021. If ultimately passed, these new pieces of legislation could have a significant impact on New York taxpayers, so we plan to keep these bills on our radar and track their progression through the legislative process when the new session begins.
The end of 2020 is here. A time to reflect and appreciate the memories and blessings of the past...oh, never mind. I can't even fake it. 2020 is finally coming to a close. So long. Farewell. Good riddance.
On November 9, 2020, the IRS issued Notice 2020-75 (the "Notice") informing taxpayers that forthcoming proposed regulations would clarify that state and local income taxes imposed on and paid by a partnership or S corporation (a "pass-through entity" or "PTE") on its income are allowed as a deduction by the PTE in computing its non-separately stated taxable income or loss for the year of the payment, meaning that such payments are not taken into account in applying the State and local tax ("SALT") cap limitation to any individual who is a partner of shareholder in the PTE.
Over the past few weeks, several of our clients have received letters from the New York Tax Department's desk audit unit inquiring about their 2018 tax return. These have all been form letters, all asking the same questions, and looking something like this letter. From what we can tell, all of these letters have been issued to taxpayers who fall generally in the same circumstances: they either changed their residency during 2018 and thus filed a part-year resident return, or they filed as New York residents in 2017 and then as full-year nonresidents in 2018.
As we have chronicled in blog posts over the past several months, many states have issued guidance related to how state personal income taxes will be handled during the COVID-19 pandemic, with a specific focus on telecommuting employees. Last month we also published an article in Tax Notes State on the issue. The primary question has been whether an employee telecommuting from outside a state due to the pandemic owes personal income tax in their home state or in their employer's state (or both!).
After a brief hiatus, NY Tax Minutes is back this month under the new moniker, NY Tax Talk. New name. Same approach. To give readers a one stop shop for recent New York state and city tax news.
UPDATED JANUARY 4, 2021
Due to the COVID-19 pandemic, millions of people have been telecommuting for weeks either from their home state or somewhere else that they decided to shelter in place. Even as some states begin to open their economies back up in the coming weeks, it doesn't change the fact that companies have been allowing employee to telecommute for a significant amount of time. Allowing employees to telecommute from states in which they do not normally work can create a host of issues for employers, but the two big tax issues relate to nexus and income tax.
Last year we published a full-length article in State Tax Notes that discussed the importance of cell phone records in residency audits and did a deeper dive on some of the issues we've seen come up in reviewing various cell phone records in these audits. Here is a link to that article: https://www.hodgsonruss.com/assets/htmldocuments/2019stn16-4.pdf