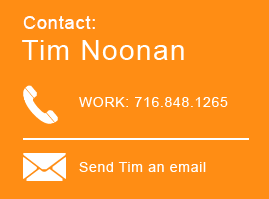 Stay Connected
Another Cloud-Computing Ruling Descends from the Tax Department
Last week the Tax Department published another advisory opinion on a "software as a service" issue, continuing the trend of rulings on software sales "in the cloud." A few years ago, I wrote an article on sales tax issues in the cloud-computing context generally, and we have also covered New York cases where the issue has come up. In this most recent opinion, the taxpayer asked whether charges for its "video generating services" were subject to sales tax. And not surprisingly, the Department concluded that the sales were taxable, continuing its trend of taxing almost everything that moves in the cloud.
The taxpayer is a California-based corporation with an office in New York City. They offer an online product that allows customers to turn their photos and videos into professional videos. Customers can turn photos and video clips into customized professional videos using a Web-based interface, then "video-generating software" hosted on taxpayer's server will create the videos – and customers could download the video. Examples of this kind of thing can be found here and here.
This was pre-written software because it wasn't designed for any specific customer. Even though customers didn't download or interact with the software, they had access to an online interface that gave them constructive possession over the software, because they could customize the video with music, text and other significant aspects that got automatically created.
And as expected, the fact that users don't actually get possession of the software or download it doesn't mean there is no taxable transaction. As it has done it several other rulings, the Department finds that "constructive possession" exists because the user have rights to "control" the software from afar:
"[W]hile Petitioner's customers may not directly interact with the video generating software located on Petitioner's server, they have access to an online interface that gives them control over that software and what it does. … This interface software, in other words, gives Petitioner's customers the ability to make the videos that they want. As such, Petitioner's customers are given constructive possession of Petitioner's video generating software in that they have the "right to use, or control or direct the use" of it."
To me this has always been the more controversial aspect of these cloud-computing rulings. The Tax Department treats software as tangible personal property, even if delivered in an electronic form. So if it's tangible property, shouldn't the user get possession of it? And even if we say they "constructively" get possession, they are still possessing software that likely is located on a server somewhere outside New York.
In any case, we're still waiting for a court decision to tackle that question head-on. For now, we're stuck with all these advisory opinions!
Post a comment: