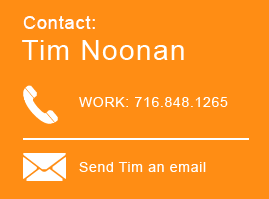 Stay Connected
Showing 3 posts from June 2017.
For years, practitioners and taxpayers have struggled with the cumbersome, four-page power-of-attorney form that the New York Tax Department has required taxpayers to use when they wanted to appoint a representative to help them with their tax matter.
But this week, the NYS Tax Department rolled out a new web application where POAs can be filed online.
Last week, another great domicile case was issued by New York's Division of Tax Appeals. The case, entitled Matter of Patrick, chronicled a movie-esque love affair between long-lost high school sweethearts and—more importantly for our purposes—another win for a taxpayer in a change-of-domicile case. We also covered this case in our TiNY Blog.
The New York State Department of Taxation and Finance has issued a new sales tax ruling on the taxability of club dues at a social club. In an advisory opinion released May 24, tax department held that fees charged to nonmembers for club-sponsored activities are not subject to tax merely as a result of the club's relationship to its members and that the nature of each activity should determine its taxability. The ruling was also written up in a recent Tax Notes article, in which yours truly was quoted.