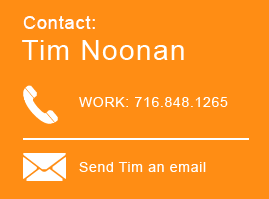 Stay Connected
Showing 2 posts from September 2017.
Last Friday, members of the NYS Legislature introduced a bill aimed at clarifying the definition of "permanent place of abode" under Tax Law § 605(b)(1)(B) for statutory residency purposes. Under that statute, a person is generally taxable as a resident if they meet a two-pronged test: (1) maintain a "permanent place of abode" in New York and (2) spend more than 183 days in New York.
Clients who are domiciled in Texas, Florida, and US Virgin Islands may end up spending additional time in New York this year, due to Hurricanes Harvey or Irma. Those affected might be concerned about the impact of that additional New York time on their New York residency situation. Clients should be aware that the New York State Department of Taxation of Finance has not put out any information to taxpayers affected, or potentially affected, by these storms. To our knowledge, the Department has never issued an official policy regarding the treatment of days spent in New York due to a mandatory evacuation from a primary residence in another state, or damage to that residence.