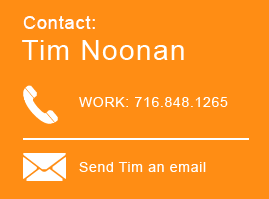 Stay Connected
Showing 2 posts from August 2018.
Earlier this summer, the New York City Department of Finance issued a memorandum explaining the recognition and allocation of deferred income from nonqualified deferred compensation plans ("NQPs"), specifically geared towards hedge fund managers. (NYC Department of Finance, Finance Memorandum 18-6, "Recognition and Allocation of Deferred Income from a Non-Qualified Deferred Compensation Plan," June 29, 2018 ("Memorandum 18-6"). Sorry about the delay in reporting. Tax lawyers need vacations too.
This originally appeared in Law360 and is reprinted with permission.
Life moves fast in New York. So do taxes. New York state (and City) tax a lot of people, places and things. The state and city's audit divisions and administrative appeal tribunals are both among the most active in the country. So how, you're asking yourself, do I possibly keep up with all the headlines, rulings, opinions and law changes happening across the Empire State? Well, you've come to the right place.
Once a month, your authors, two practicing tax attorneys (nerds) with ties all over the state (Tim was born and raised in Buffalo; Craig grew up on the shores of the St. Lawrence River, before moving to New York City) will give you a full update on everything New York tax. But we'll also deliver the news in a way that's made for life in New York: fast.
So, without further fanfare, we give you the first installment of "New York Tax Minutes." This month, we cover New York state's deafening silence on the Wayfair ruling and the state's pending lawsuit against the federal government over the recently enacted state and local tax deduction cap. We also highlight two recent New York state and city publications addressing some complicated apportionment issues surrounding hedge fund manager compensation.