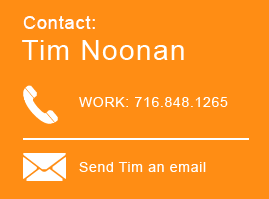 Stay Connected
Showing 2 posts from September 2018.
The renewal period for Highway Use Tax registrations is just around the corner. The Tax Department, ever mindful of the leverage this affords, just sent out a slew of computer-generated notices that inform taxpayers with outstanding tax liabilities that the Department cannot issue them a renewed Certificate of Registration and decals until the liabilities are resolved.
This originally appeared in Law360 and is reprinted with permission.
Well, thankfully, Law360 didn't cancel our column after month one, so we're back with the second installment of "NY Tax Minutes." If we can make it here, we'll make it anywhere!
Once again, we're delivering all the month's New York State tax news in a way that's made for New Yorkers. Fast. This month, we cover the governor's brash response to the IRS's proposed end to one of New York's SALT deduction cap workarounds and highlight the Tax Appeals Tribunal's recent decision explaining the procedures for claiming sales and use tax refunds after a failure to properly protest an original assessment. We also cover two recent New York State Notices addressing the state's treatment of IRC § 965 repatriation amounts, along with a recent Advisory Opinion on the proper (or improper) use of sales tax exemption certificates.