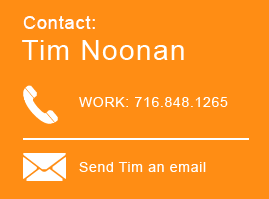 Stay Connected
Showing 3 posts from July 2019.
On June 24, Hodgson Russ LLP filed petitions for certiorari with the Supreme Court of the United States ("the Supreme Court") in two cases involving the double taxation of taxpayers who lived in another state but were "statutory" residents of New York because they had a place to live in New York and were in New York 183 days or more. The cases are titled: Samuel Edelman and Louise Edelman, Petitioners v. New York State Department of Taxation and Finance, et al. ("Edelman") and Richard Chamberlain and Martha Crum, Petitioners v. New York State Department of Taxation and Finance, et al. ("Chamberlain").
As we reported here a month ago, the IRS never liked the SALT cap workarounds that allowed taxpayers to receive a tax credit for contributions to specified state charities. Last month, it issued final regulations that officially, in the IRS' mind at least, shut down these programs as workable workarounds.
This article originally appeared in Law360 and is reprinted with permission.
The Fourth of July fireworks may be over but there's still plenty to see on the New York tax front. In this month's edition of NY Tax Minutes, we take a look at the Internal Revenue Service's final state and local tax, or SALT, regulations addressing potential workarounds to the SALT deduction cap. We also highlight two noteworthy post- budget changes to New York's tax law and look in on the past month's important state tax decisions and opinions.