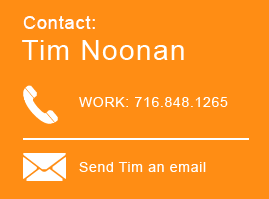 Stay Connected
Showing 2 posts from August 2019.
This article originally appeared in Law360 and is reprinted with permission.
Every year, magazines and newspapers across the country release summer's best beach reads — lists of what books and articles to pick up and read your way through vacation. But, if you're like us, don't you wish there was a list tailored just for tax professionals? Those of us looking for something relaxing to read on our summer vacations but that's also tailored just for you? Well for that, there's only one recommendation you need: this month's edition of NY Tax Minutes.
All the talk around the SALT Cap over the past year or so has put New York's high personal income tax rates into focus. Just last month, President Trump locked into a Twitter debate with Governor Andrew Cuomo, arguing that "it is very hard and expensive to live in New York" because of the state's "ridiculously high taxes." Governor Cuomo countered that he had in fact lowered taxes. Whatever the case, with the SALT Cap hurting high-income New Yorkers, one obvious way to alleviate that burden would be to reduce state income tax rates. Even a little bit would help!