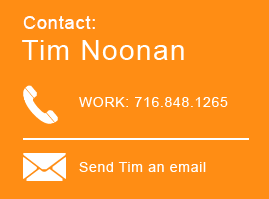 Stay Connected
Showing 3 posts from June 2020.
Last year we published a full-length article in State Tax Notes that discussed the importance of cell phone records in residency audits and did a deeper dive on some of the issues we've seen come up in reviewing various cell phone records in these audits. Here is a link to that article: https://www.hodgsonruss.com/assets/htmldocuments/2019stn16-4.pdf
Last week we published an alert regarding the upcoming June 15 New York estimated tax deadline, noting that taxpayers still needed to pay their New York State and City second quarter estimated payments for 2020 because the New York State Tax Department had made no pronouncements extending the due date to July 15, as the IRS had done. The Department's silence on the issue left many tax practitioners and taxpayers confused about what to pay and when to pay it.
The current pandemic has changed the working landscape for commuters everywhere and their employers. This is especially true in New York City, which became the epicenter for the crisis and poster child for the telecommuting work force. Now more than ever, individuals who used to travel into the City for work are logging in remotely from home, delivering their services miles away from their Manhattan offices. This has created interesting personal income tax questions, and as we will discuss below, potential saving opportunities for professional service companies subject to the NYC Unincorporated Business Tax (UBT).