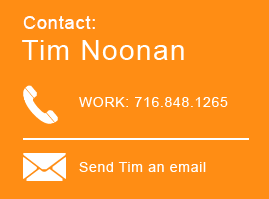 Stay Connected
Showing 3 posts from October 2021.
Much to the frustration of the practitioner community, the New York Tax Department's extension of certain filing deadlines last month due to Hurricane Ida (sorry, we're not calling it a "Post-Tropical Depression!") did not cover October 15-related deadlines, unlike the extensions offered by the IRS and New Jersey. But late on October 12, with only a couple days left in the filing season, the Tax Department finally capitulated, issuing Notice N-21-5, extending many (but not all) of the due dates coming up for taxpayers and practitioners impacted by Ida.
We have been trying to keep up with all of the questions from clients and practitioners regarding New York's Pass-Through Entity Tax (PTET) with the deadline for making the 2021 annual election looming on October 15. We published a handy list of FAQs in State Tax Notes, covering the nuts and bolts of the PTET, state credits and the federal deduction. We followed up with our blog post here after NYS published some PTET guidance in late August. But, of course, new questions keep arising.
Based on discussions internally, with other SALT practitioners, and with NYS representatives who were actively involved in the PTET legislation and guidance, we wanted to add a few more FAQs to our list.
On October 5, 2021, the Second Circuit Court of Appeals declared that the federal $10,000 SALT deduction cap is constitutional. The long-awaited ruling affirms a decision by U.S. District Court Judge J. Paul Oetken, which we covered here. The SALT deduction was first capped at $10,000 as part of former President Trump's Tax Cuts and Jobs Act of 2017 (TCJA).