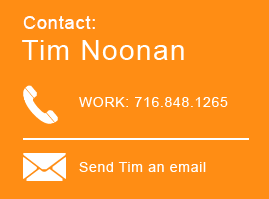 Stay Connected
Showing 3 posts from November 2021.
Recently, we've witnessed a mass exodus from New York State as a result of the COVID-19 pandemic. Some movers yearn for warmer weather, others for more reasonable Covid policies, and others simply seek a home-state that won't tax their personal income. When we advise these moving individuals on their domicile change, a question we're receiving with increasing frequency is "after I move, can I continue to make donations to my favorite local charities, or will New York State use that information against me in a determination of my domicile?" We understand why people are concerned at the possibility that their charitable contributions might be weaponized against them. After all, in a domicile audit, New York auditors are instructed to analyze the taxpayer's lifestyle, using five primary factors: home, time, business activity, near & dear, and family.
Just when you thought you could relax because you met the October 15 deadline for the New York Pass-Through Entity tax (PTET) election, new questions about some of the practical aspects of making tax payments and return filing deadlines have come to light. In a recent post we highlighted the Tax Department's August guidance in TSB-M-21(1)C, (1), but this guidance left some questions unanswered.
Back in August, the Department confirmed in TSB-M-21(1)C, (1) that, beginning this year, resident partners, members, or shareholders will be allowed a resident tax credit against their New York State personal income tax for any pass-through entity tax imposed by another state, local government, or the District of Columbia, that is substantially similar to the PTET. The question remaining was: "what does substantially similar mean?" Well, we have our answer. On Monday, the Department published a list, which specifically enumerated the states (and corresponding qualifying state taxes) that impose a pass-through entity tax that is substantially similar to New York's PTET.