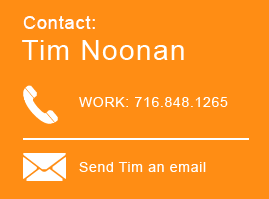 Stay Connected
Showing 6 posts from 2023.
Edward Zelinsky, a Connecticut resident and professor at the Benjamin N. Cardozo School of Law in New York City, recently added another chapter to his New York tax chronicles, once again challenging New York's convenience of the employer rule. Professor Zelinsky lost his previous battle with New York, Zelinsky v. Tax Appeals Tribunal, 1 N.Y.3d 85 (2003), cert. denied, 541 U.S. 1009 (2004), but this one has a bit of a different twist, as outlined in his 2019 and 2020 petitions for a hearing with the Division.
Pay taxes or lose your liquor license. When it comes to liquor licensing, it is important for license holders to remit taxes and all associated tax forms to New York State properly and timely, or your liquor license will quickly be in jeopardy.
After years of considering a move from your high-income-tax state (I'm looking at you New York and California) to an income-tax-friendly state (hello Florida), you've finally decided to take the plunge. What do you do now? How do you ensure that you change your residence in a way that an auditor looking to collect tax revenue for the Tax Department in your former home state will respect?
My first piece of advice—don't look to the internet for sophisticated legal advice on this topic.
In an unfortunate blow to Taxpayers, the Washington State Supreme Court ruled 7-2 on Friday, March 24, 2023, to uphold the constitutionality of the state's capital gains tax. The ruling comes as a sharp reversal of a lower court decision striking down the tax as unconstitutional, which we reported on here.
Last month, New York's highest court denied leave to appeal in Matter of Obus v. New York State Tax Appeals Trib., 206 A.D.3d 1511 (3d Dep't. 2022), closing the book on litigation that will have lasting implications on New York's ability to tax vacation-home owners, and perhaps others with tenuous connections to a New York dwelling, as tax "residents" of New York. The New York Court of Appeals' refusal to hear the appeal leaves the lower court's decision in Obus intact.
Another win for telecommuters! Yes, you read that right! We recently covered a case involving a Pennsylvania-based employee who won a Covid-related telecommuting case in Ohio. Now remote employees have another win to add to their pile of Covid-related telecommuting cases. In Missouri, a judge just ruled that St. Louis improperly applied its 1% earnings tax on nonresident employees who worked outside the city during the Covid-19 pandemic.