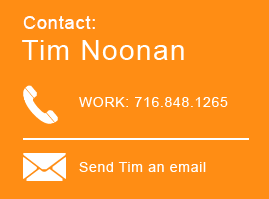 Stay Connected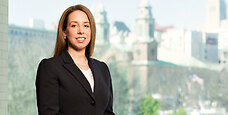 Ariele R. Doolittle
Senior Associate
adoolitt@hodgsonruss.com
518.433.2407
Ariele focuses her practice on state and local tax matters, including civil and criminal tax controversies, with an emphasis on New York State tax litigation. Her …
Showing 20 posts by Ariele R. Doolittle.
The NYS Division of Tax Appeals updated its website this morning regarding the agency's operations.
Late last week, New York's Attorney General Letitia James filed a Superseding Complaint against a photo and video equipment retailer, B&H Foto & Electronics Corp., in New York County Supreme Court. The Superseding Complaint alleges various violations by the retailer under New York State's Tax Law, False Claims Act, and the Executive Law, spanning the past two decades. A whistleblower actually filed the qui tam civil suit under seal in early 2016, after which New York State was given time to investigate the matter. But it wasn't until just recently that the Attorney General's office notified the court of its decision to supersede the whistleblower's complaint and, in doing so, converted the whistleblower's complaint into a civil enforcement action by the Attorney General.
As the kids were out trick-or-treating last night, The New York Times dropped yet another bombshell concerning ongoing potential tax issues for President Trump. But this one did not concern requests for copies of his tax returns; this one was generated by the President himself.
Last week, New York's highest court issued a disappointing blow to our New York "Wynne challenges," the two cases brought to challenge the double taxation scheme that applies to taxpayers who are dual residents in New York and another state. In both cases, Chamberlain and Edelman (previously covered here), we argued that the U.S. Supreme Court's 2015 decision in Comptroller v. Wynne upended New York's prior precedent on this issue (Tamagni v. Tax Appeals Tribunal). But the Court declined to hear the taxpayers' appeals from the lower court decisions, and did so by way of two two-sentence orders with no analysis or explanation.
The renewal period for Highway Use Tax registrations is just around the corner. The Tax Department, ever mindful of the leverage this affords, just sent out a slew of computer-generated notices that inform taxpayers with outstanding tax liabilities that the Department cannot issue them a renewed Certificate of Registration and decals until the liabilities are resolved.
As state tax lawyers, we are often asked for advice on navigating different—and often competing—state tax schemes. The law in this area is subject to a handful of constitutional limitations. For instance, the Commerce Clause requires (among other things) that state taxes be fairly apportioned. So in the case of nonresidents and other out-of-state or multistate taxpayers, many state tax schemes determine the taxability of a transaction or person based on the numbers of days spent in the taxing state. Consequently, our advice to nonresident taxpayers often turns on the number of "days" involved. This concept of counting "days" is actually pretty important in our world! But one thing that can be interesting in these cases is seeing how different states treat seemingly similar situations or transactions.
New Tribunal Case Offers Up a New Framework for Answering this Question
New York's two-part test for statutory residency has been heavily litigated over the years, and one of the biggest issues has involved the determination as to whether a taxpayer maintained a "permanent place of abode." In 2014, the State's highest court in Gaied v. NYS Tax Appeals Tribunal struck down the Tax Department's overly-broad interpretation of "permanent place of abode" in favor of a more sensible interpretation. In doing so, the High Court declared that in order for a place to constitute a permanent place of abode ("PPA"), "there must be some basis to conclude that the dwelling was utilized as the taxpayer's residence." And later in the decision, the Court opined that to qualify as a PPA, "the taxpayer must, himself, have a residential interest in the property"
On October 17, 2017, the New York State Division of Tax Appeals and Tax Appeals Tribunal (collectively "DTA") submitted its annual report to the Governor and heads of the Senate and Assembly for the 2016-17 fiscal year. Numbers-wise, we don't see a tremendous change over last year in the outcomes of Administrative Law Judge and Tax Appeals Tribunal cases.
For years, there have been whispers about a big 2017 tax issue for hedge-fund managers. What's the deal?
Last Friday, members of the NYS Legislature introduced a bill aimed at clarifying the definition of "permanent place of abode" under Tax Law § 605(b)(1)(B) for statutory residency purposes. Under that statute, a person is generally taxable as a resident if they meet a two-pronged test: (1) maintain a "permanent place of abode" in New York and (2) spend more than 183 days in New York.