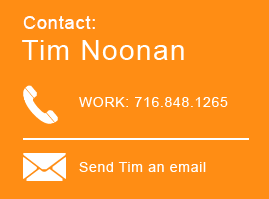 Stay Connected
Debra Silverman Herman
Partner
dherman@hodgsonruss.com
646.218.7532
Debra is a partner in the firm's State & Local Tax Practice. She is widely recognized for her experience in state and local taxation. Debra works with a variety of clients to …
Showing 2 posts by Debra Silverman Herman.
A significant benefit of using trusts is the ability to minimize state level income taxes. The availability of this strategy depends on the residence of the trust creator (the "settlor"); the residence of the trustee; the residence of the trust beneficiaries; the type of assets owned by the trust; and the type of income earned by the trust. When all of the factors align correctly, the trust settlor can minimize, or even eliminate, state level income tax on the trust assets.
As reported here last month, a recent purchase of a $238 million apartment in New York City has re-sparked a debate among New York officials about taxing second homes owned by nonresidents. As New York's lawmakers look to finalize a budget by April 1st, and to find new ways to fund New York City's subway system, the pied-a-terre tax is viewed as a new quill in the arsenal. (The Assembly Budget Proposal is A. 2009-B).