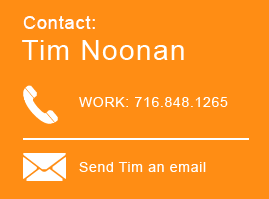 Stay Connected
Emma M. Savino
Associate
esavino@hodgsonruss.com
716.848.1559
Emma Savino is an associate in the State and Local Tax Practice. She handles disputes involving the New York State and City Tax Departments and counsels businesses and …
Showing 4 posts by Emma M. Savino.
For the last year, we've been tracking the guidance that states have issued related to how state personal income taxes will be handled during the COVID-19 pandemic, with a specific focus on telecommuting employees. At this point, most states have issued some guidance on this. Connecticut, on the other hand, has stayed silent, until now.
UPDATED APRIL 12, 2021
Due to the COVID-19 pandemic, millions of people have been telecommuting for weeks either from their home state or somewhere else that they decided to shelter in place. Even as some states begin to open their economies back up in the coming weeks, it doesn't change the fact that companies have been allowing employee to telecommute for a significant amount of time. Allowing employees to telecommute from states in which they do not normally work can create a host of issues for employers, but the two big tax issues relate to nexus and income tax.
On March 31st an agreement was announced on the FY 2020 Budget. We wrote about the tax related highlights of the budget proposal when it was released back in January. We also recently commented here about the mismatch between the treatment of itemized deductions for individuals versus trusts. Recent guidance from the Tax Department clarified that individuals could itemize deductions at the state level even if they took the standard deduction on their federal return and could take deductions for items disallowed at the federal level. Initially, this seemed to only apply to only individuals, and not trusts and estates.
A few months ago, we wrote about the recent guidance that the Tax Department issued about itemized deduction decoupling (TSB-M-18(6)). The guidance addresses New York State's decoupling from the federal treatment of deductions for individuals, but it was not initially clear whether these changes also apply to trusts and estates.