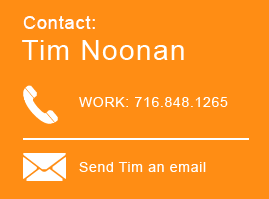 Stay Connected
Mario T. Caito
Associate
mcaito@hodgsonruss.com
716.848.1756
Mario is a member of the firm's State & Local Tax Practice. He counsels individual and business clients on all aspects of state and local tax, including planning …
Showing 2 posts by Mario T. Caito.
A few weeks ago, the Tax Appeals Tribunal issued a decision in a residency case, Matter of Glynn, holding that the Administrative Law Judge's grant of summary determination was properly granted to the Division of Taxation. This is somewhat unusual for a residency case, as more extensive fact finding is usually necessary to resolve these disputes. And our fellow blogger at Taxes in New York ("TiNY") had a lot to say about this opinion. A few other thoughts from this corner………
Edward Zelinsky, a Connecticut resident and professor at the Benjamin N. Cardozo School of Law in New York City, recently added another chapter to his New York tax chronicles, once again challenging New York's convenience of the employer rule. Professor Zelinsky lost his previous battle with New York, Zelinsky v. Tax Appeals Tribunal, 1 N.Y.3d 85 (2003), cert. denied, 541 U.S. 1009 (2004), but this one has a bit of a different twist, as outlined in his 2019 and 2020 petitions for a hearing with the Division.