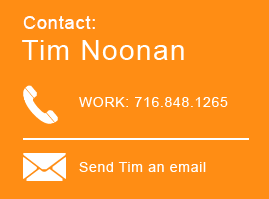 Stay Connected
Timothy P. Noonan
Partner, Tax Residency Practice Leader
tnoonan@hodgsonruss.com
716.848.1265
Tim focuses his practice in the state and local tax area. His work primarily involves New York State and New York City tax litigation and controversy. Over the past 20 years, he …
Showing 139 posts by Timothy P. Noonan.
Last week we reported on the fast-paced legislative efforts to extend New York's 2022 pass-through entity tax (PTET) election deadline. To read that article, click here. In record time, the bill we reported on was signed into law by Governor Hochul on May 6, 2022.
Last month we reported on recent legislative amendments to New York's pass-through entity tax ("PTET"). To read that article, click here. It turns out the New York legislature is not done making amendments to the PTET.
In 2021, many New York residents did not receive the full benefit of New York's SALT cap workaround, because New York took a unique approach to the computation of its new pass-through entity tax ("PTET"). We are happy to report that on April 8, 2022, the New York Assembly and Senate passed Fiscal Year 2023 budget legislation (the Budget Bill), and part of the new legislation addresses (and fixes) this issue.
Without even a hint of fanfare, the New York State Department of Taxation and Finance recently released a new version of its audit guidelines for nonresidents. Given that the last update was in 2014, we easily excited tax lawyers cracked them open to find out what had changed. But when we dug into the new guidelines, we were disappointed to see only minor stylistic edits.
The drip of Pass-Through Entity Tax (PTET) questions we've received has grown into a steady stream… there must be some due dates approaching! Here's a quick reminder about two important due dates for New York's PTET. Spoiler: They're both March 15.
On Tuesday, March 1, 2022, Washington State Superior Court Judge Brian Huber released a ruling striking down the state's new capital gains tax. The law—signed by Governor Jay Inslee last May—imposes a 7% tax on the sale of stocks, bonds, and other assets above $250,000. When signed, Washington became the first state in the country with no income tax to impose a tax on capital gains.
As promised, we have an update on one of the unanswered questions relating to New York's Pass-Through Entity Tax (PTET) that went into effect last year. While we are still waiting for an official pronouncement, we have heard from other practitioners that the Department is taking a favorable position on the treatment of guaranteed payments in the context of the PTET.
Recently, the New York State Department of Taxation & Finance released new nonresident audit guidelines, without any announcement or fanfare. Being the first official update to the guidelines since 2014, we were excited to crack them open! But, alas, our hopes were soon dashed; the changes to the guidelines turned out to be mostly minor.
Recently, we've witnessed a mass exodus from New York State as a result of the COVID-19 pandemic. Some movers yearn for warmer weather, others for more reasonable Covid policies, and others simply seek a home-state that won't tax their personal income. When we advise these moving individuals on their domicile change, a question we're receiving with increasing frequency is "after I move, can I continue to make donations to my favorite local charities, or will New York State use that information against me in a determination of my domicile?" We understand why people are concerned at the possibility that their charitable contributions might be weaponized against them. After all, in a domicile audit, New York auditors are instructed to analyze the taxpayer's lifestyle, using five primary factors: home, time, business activity, near & dear, and family.
Just when you thought you could relax because you met the October 15 deadline for the New York Pass-Through Entity tax (PTET) election, new questions about some of the practical aspects of making tax payments and return filing deadlines have come to light. In a recent post we highlighted the Tax Department's August guidance in TSB-M-21(1)C, (1), but this guidance left some questions unanswered.