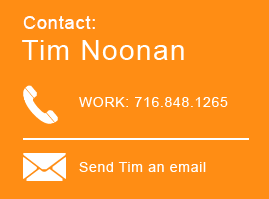 Stay Connected
Important Information for PTE Taxpayers: Requirements for 2021 Extension Payments
Just when you thought you could relax because you met the October 15 deadline for the New York Pass-Through Entity tax (PTET) election, new questions about some of the practical aspects of making tax payments and return filing deadlines have come to light. In a recent post we highlighted the Tax Department's August guidance in TSB-M-21(1)C, (1), but this guidance left some questions unanswered.
One question left partly unanswered by the Department's guidance was the impact of a pass-through entity owner's decision to not fully satisfy their 2021 estimated tax payment requirements. The Department has left no doubt that owners of electing pass-through entities are still required to pay their estimated income taxes as if the entities had not made the PTET election. The Department will not allow owners to take into account their 2021 PTET credit when computing their estimated tax liability. That means these owners will end up waiting until they file their 2021 returns, in April or October, to request refunds of their estimated taxes based on the application of the PTET credits.
Refunds based on PTET credits may be so large that some electing entity owners would prefer to pay a penalty for not making estimated tax payments, instead of giving New York the float.
But wait … in addition to underpayment penalties, will the Department take the position that these taxpayers are ineligible for the automatic six-month extension of the return deadline from April to October if they didn't make all of their estimated payments?
The Department has a regulation that provides that an individual's request for an automatic extension of time to file their return must be accompanied by a "full remittance of the amounts properly estimated" as of the April 15 deadline for the return. Does "full remittance" for a taxpayer who participates in the PTET program follow the estimated tax rules, meaning that the taxpayer cannot credit any PTET taxes paid by its partnership or S corporation? If so, and if the Department denies automatic extensions in this scenario, this could be a very bad outcome for pass-through entity owners who do not want to give New York the float on their fully refundable estimated payments. Those owners would lose the right to extend their return filing deadline to October and could face late filing penalties in addition to late payment penalties.
The good news is that the Department's position on the automatic extension reflects a very reasonable (and correct) interpretation of its regulation. The Department has advised us that the automatic extension request will not be jeopardized by a failure to make estimated tax payments in accordance with the PTET estimated tax rules. For this purpose, the Department recognizes a difference between the periodic "estimated payments" that individuals are required to make to New York and "extension payments" that must be made in connection with an extension request.
More to the point, an individual requesting an automatic extension to file a personal income tax return may take into account a PTET credit in computing their "extension payment," provided the electing entity has already made full payment of the PTET. Here's the exact answer we received from the Department in an email response to our request for guidance on this issue:
For tax year 2021, personal income estimated tax payments must be made by or on behalf of partners, members, or shareholders under Article 22 calculated as if they were not entitled to the PTET credit. If insufficient estimated payments are made, Article 22 taxpayers could be subject to an underpayment of estimated tax penalty. Payments made with an automatic extension of time for filing ("extension payments") are not considered estimated payments and instead reflect the amount of actual tax that would be due with a personal income tax return as of the original due date of that return. Extension payments may take into account all personal income tax credits, including a PTET credit, that a taxpayer is eligible for as of the original due date of their return. However, the PTET credit is limited by the actual amount of tax the electing entity has paid under Article 24-A. Therefore, a taxpayer requesting an automatic extension to file a personal income tax return may only consider a PTET credit in computing their extension payment if the electing entity has already made full payment of the underlying PTET as of the original due date of the personal income tax return. (emphasis added).
We'll continue to keep folks updated on important PTET developments like this.
Post a comment: