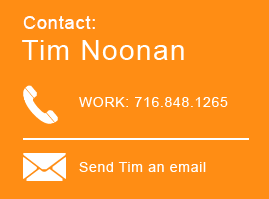 Stay Connected
New Detroit "Jock Tax" Guidance: Nothing Really to See Here
New income tax guidance has been released by the City of Detroit, aimed specifically at professional athletes. The guidance clarifies how professional athletes should apportion their income to Detroit for purposes of its city income tax.
The main takeaway: The City of Detroit's view is that athletes must use the "duty day" method to determine how much in income taxes they're going to pay. Though flagged in the press as a tax grab against athletes, the methodology could actually be helpful to players, because it makes clear that they should use the normal "duty-day" method to allocate their income.
But this is not a new tax. They didn't change the law; they just issued some guidance. The Detroit law includes taxing visiting team members who are technically working there during their games. For example, if the Buffalo Bills play a game in Detroit, those players have to pay Detroit income taxes for the percentage of time they were in that state. The same is true for a regular working stiff who travels to Detroit for work. In a "regular job," this is equivalent to deducting your weekends, holidays, sick days and vacation days -- all the days of the year you didn't work -- then including the percentage of time you spent working in the city where you live.
Professional athletes do the same thing, except they subtract days they're not playing for their teams under a duty-day method. I outlined these issues here. What Detroit is saying, essentially, is that players must use this "duty day" method to determine how much to tax professional athletes. This is as opposed to trying to get at the exact amount of income each person is making for each game, which generally is more penalizing to players, and might be unconstitutional anyway, at least according to a recent case involving a Cleveland tax, based on a games-played method.
The only hitch to the Detroit guidance is that it appears they are including travel days in the measure of "duty days," even if there are no team meetings or activities on that day. This is different than how most states handle the duty-day test.
Post a comment: