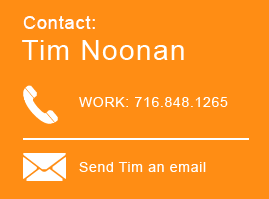 Stay Connected
New York Residency in the Spotlight: A Presidential Declaration of Florida Domicile
As the kids were out trick-or-treating last night, The New York Times dropped yet another bombshell concerning ongoing potential tax issues for President Trump. But this one did not concern requests for copies of his tax returns; this one was generated by the President himself.
The Times reported that, a couple of months ago, President Trump and his wife filed a Declaration of Domicile in Palm Beach County, indicating a "move" to Florida and the establishment of Florida as their primary residence. Shortly thereafter, he did what he does best, and tweeted about it:
1600 Pennsylvania Avenue, the White House, is the place I have come to love and will stay for, hopefully, another 5 years as we MAKE AMERICA GREAT AGAIN, but my family and I will be making Palm Beach, Florida, our Permanent Residence. I cherish New York, and the people of.....

— Donald J. Trump (@realDonaldTrump) November 1, 2019
....New York, and always will, but unfortunately, despite the fact that I pay millions of dollars in city, state and local taxes each year, I have been treated very badly by the political leaders of both the city and state. Few have been treated worse. I hated having to make....

— Donald J. Trump (@realDonaldTrump) November 1, 2019
....this decision, but in the end it will be best for all concerned. As President, I will always be there to help New York and the great people of New York. It will always have a special place in my heart!

— Donald J. Trump (@realDonaldTrump) November 1, 2019
The story spread, obviously, and Forbes also ran a piece later that evening where they, among other things, provided a helpful link to the Hodgson Russ Residency Handbook!
Not to be outdone, Governor Cuomo quickly responded with his own public statement:
Good riddance.

It's not like @realDonaldTrump paid taxes here anyway...

He's all yours, Florida. https://t.co/9AX0q1aBkQ

— Andrew Cuomo (@NYGovCuomo) November 1, 2019
As regular readers of Noonan's Notes know, changing domicile from one state to another is a difficult endeavor, one that requires a lot more than the mere filing of a "Declaration of Domicile." On the other hand, the domicile issue is heavily based on a taxpayer's intent, and clearly the President has lots of reasons to believe he is no longer wanted in New York. If there was any doubt, Governor Cuomo's parting message made that clear! In fact, Governor Cuomo's tweet could be Exhibit A in the defense of the President's residency audit….he seems to have already agreed to the move!
Post a comment: