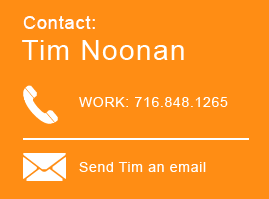 Stay Connected
New York Tax Powers of Attorney: There's an App for That…and a New Form
For years, practitioners and taxpayers have struggled with the cumbersome, four-page power-of-attorney form that the New York Tax Department has required taxpayers to use when they wanted to appoint a representative to help them with their tax matter.
But this week, the NYS Tax Department rolled out a new web application where POAs can be filed online.
Tax professionals wishing to use the new platform must first add the taxpayer as client in their Online Services account. To do so, the client must also have an online account. According to the Tax Department, this new program offers a host of benefits, including in-app guidance and a faster means of filing POAs. This may be welcome news for the tech savvy practitioners and their clients. But it still will require that the taxpayer signs up for an online account, is able to navigate the sign-up process, etc. In practice, we've found that many of our clients won't want to or be able to do this on their own.
But that's OK, since there is still good news: the Tax Department also introduced a new one-page POA form, replacing the old four-pager, and making it a lot easier to get a new POA in place.
A few things to note about the new form:
Representatives will no longer need to sign the form; only the taxpayer signs it.
The taxpayer's signature no longer has to be notarized or witnesses (which was required under the old form, when non-attorneys or CPAs were being appointed).
No more than two representatives can be listed on the form.
However, the form contains a box which, if checked, authorizes the representative(s) to delegate their authority to others. The old form also had this "delegate" box, though it was never exactly clear how or when this could be used (and the new form's instructions don't exactly address this either).
Filing a new POA no longer automatically revokes the POA on file. To do so, a box on the form must be checked. Consequently, any existing POAs will remain effective unless the new form affirmatively indicates otherwise. And since the new form allows only two representatives to be listed, a taxpayer wishing to authorize three or more representatives can do so by simply filing multiple forms.
This also means that, to the extent a taxpayer wishes to add a new representative while retaining their existing representative(s), it is no longer necessary to attach the previously-filed POA.
The new form reflects the Tax Department's efforts to streamline the POA process and certainly seems to be a step in the right direction.
Post a comment: