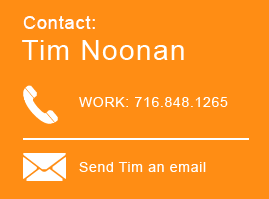 Stay Connected
Showing 18 posts in New York Residency Stuff.
As our regular readers know (all 7 of them), one of the bigger SALT issues to come out of COVID, especially in New York, relates to New York's "Convenience of the Employer" rule. Under that rule, wages that a nonresident employee earns while working outside of New York State are treated as New York-sourced income if the employee is working from home for their New York employer for their own convenience. As we reported back in October 2020, several months into the pandemic the New York Tax Department announced its position that COVID-related telecommuting would have no impact on its application of the convenience rule. And as we experienced in a number of personal income tax audits after that, the Tax Department extended this position even to situations where an employer had closed its office in New York.
A few weeks ago, the Tax Appeals Tribunal issued a decision in a residency case, Matter of Glynn, holding that the Administrative Law Judge's grant of summary determination was properly granted to the Division of Taxation. This is somewhat unusual for a residency case, as more extensive fact finding is usually necessary to resolve these disputes. And our fellow blogger at Taxes in New York ("TiNY") had a lot to say about this opinion. A few other thoughts from this corner………
Topics: New York Residency Stuff
Last month, New York State passed its 2023-24 Budget, better late than never. We highlighted a lot of the new provisions in a recent Tax Alert, but there are a couple of changes involving the Metropolitan Commuter Transportation Mobility Tax (the "MCTMT") worthy of special note. The MCTMT functions somewhat like a payroll tax on employers in the Metropolitan Commuter Transportation District (which includes the counties of New York, Bronx, Kings, Queens, Richmond, Rockland, Nassau, Suffolk, Orange, Putnam, Dutchess, and Westchester). And it also applies to self-employed individuals, including partners in partnerships.
Topics: New York Residency Stuff
Edward Zelinsky, a Connecticut resident and professor at the Benjamin N. Cardozo School of Law in New York City, recently added another chapter to his New York tax chronicles, once again challenging New York's convenience of the employer rule. Professor Zelinsky lost his previous battle with New York, Zelinsky v. Tax Appeals Tribunal, 1 N.Y.3d 85 (2003), cert. denied, 541 U.S. 1009 (2004), but this one has a bit of a different twist, as outlined in his 2019 and 2020 petitions for a hearing with the Division.
Topics: New York Residency Stuff
After years of considering a move from your high-income-tax state (I'm looking at you New York and California) to an income-tax-friendly state (hello Florida), you've finally decided to take the plunge. What do you do now? How do you ensure that you change your residence in a way that an auditor looking to collect tax revenue for the Tax Department in your former home state will respect?
My first piece of advice—don't look to the internet for sophisticated legal advice on this topic.
Topics: New York Residency Stuff
Last month, New York's highest court denied leave to appeal in Matter of Obus v. New York State Tax Appeals Trib., 206 A.D.3d 1511 (3d Dep't. 2022), closing the book on litigation that will have lasting implications on New York's ability to tax vacation-home owners, and perhaps others with tenuous connections to a New York dwelling, as tax "residents" of New York. The New York Court of Appeals' refusal to hear the appeal leaves the lower court's decision in Obus intact.
Topics: New York Residency Stuff
Big news on the residency front!
For years we've been battling the New York tax department on the scope of its statutory-residency test, and yesterday brought a huge victory in that fight. In Matter of Nelson Obus et al., v New York State Tax Appeals Tribunal, the court ruled that a seldom-used vacation home in New York cannot be considered a "permanent place of abode" for statutory residency purposes. Click here for the decision.
Topics: New York Residency Stuff
On June 20, 2019, both the NYS Assembly and Senate passed bills that made significant changes to the state's treatment of two hot tax issues: the taxation of global intangible low-taxed income ("GILTI"), and the state's threshold for establishing economic nexus for sales tax purposes. According to the Senate and Assembly websites, the legislation was signed into law by Governor Cuomo on June 24th.
According to a recent New York Times article, hedge-fund billionaire Kenneth C. Griffin purchased a $238 million apartment in January 2019 located at 220 Central Park South, making it the most expensive residential sale in United States history. Even in Manhattan, where huge real estate sales are downright routine, Griffin, founder and chief executive of the global investment firm Citadel, has managed to set a new record on an unfinished piece of property, a purchase that surpassed the cost of the next most expensive purchase by more than $100 million.
Topics: New York Residency Stuff
2018 has been an amazing year for tax practitioners. Since the passage of the Tax Cuts and Jobs Act, practitioners have been scrambling to understand the implications of the federal tax overhaul and to begin work on implementing new strategies for clients. And though the legislation obviously occurred at the federal level, many SALT practitioners have been dealing with the dramatic fallout at the state level as well, since aspects of the federal tax reform have had complicating and unexpected ramifications for state tax purposes.
Topics: New York Residency Stuff