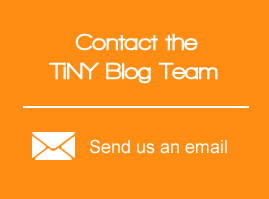 About This Blog
Taxes in New York (TiNY) is a blog by the Hodgson Russ LLP State and Local Tax Practice Group. The weekly reports are intended to go out within 24 hours of the Division of Tax Appeals' (DTA) publication of new ALJ Determinations and Tribunal Decisions. In addition to the weekly reports TiNY may provide analysis of and commentary on other developments in the world of New York tax law.
Stay Connected
This week we have one decision and two determinations – which is 1/3 of last week's DTA output. But we figured we'd stick with last week's theme of concluding each entry with one of the quotes from the American Film Institute's "AFI's 100 Years…100 Movie Quotes" – don't worry, we'll start with a new theme next week.
Today's cases offer four (!) Tribunal decisions, one of which is on a case litigated by our shop. SPOILER ALERT! It did not go well (see the details below). Indeed, taxpayers were pretty much 0-9 for the week, so at least we had company. If you know math, you've probably already guessed that there are also a handful of ALJ Determinations, most of which address (gag) timeliness issues. This week, in our continuing effort to educate our readers (and entertain ourselves) on both New York tax developments and pop culture references, each of our entries concludes with a quote from the American Film Institute's "AFI's 100 Years…100 Movie Quotes." Enjoy!
We're back at it after a week with no cases posted by the DTA. We were taking bets on whether the person in charge of posting them was on vacation like everyone else (and not us). Anyway, we only have one determination and one order despite the week off. The order is on timeliness, but at least it is kind of interesting, so we go into more detail than usual – so buckle up!
Only one decision today, but it is a good one.
We have a Rugen-Handful of ALJ determinations on which to report today.
A Rugen what's-that-now?
Let us digress. One of TiNY's more memorable postings coined the phrase "hard-hearted Humperdink". . . a reference comparing New York's Audit Division to the Prince Humperdink character in The Princess Bride (1987). Anyway, Prince Humperdink's consiglieri was Count Tyrone Rugen (played with delicious comedic malevolence by Christopher Guest) who had years earlier killed Inigo Montoya's father in Montoya's presence rather than pay the father for a custom sword the father had made for Rugen. This propelled Montoya on a twenty-year revenge-quest for Rugen so Montoya could utter "My name is Inigo Montoya. You killed my father. Prepare to die." Right before he killed Rugen.
Why did Rugen need a custom-made sword? And how, after twenty years, did Montoya identify Rugen? The answer to both questions is the same: Count Rugen had six fingers on his right hand.
Which is just our long-winded way of saying there were six determinations this week. There are no orders and there's nothing from the Tribunal.
And if you can't get the image of Mandy Patinkin intoning "My name is Inigo Montoya. You killed my father. Prepare to die." out of your head for the rest of the day, you're welcome.
There are three determinations this week. One is the obligatory timeliness case, but the other two delve into taxes we don't get to read about too often: The Article 9-A Franchise Tax and the Real Property Transfer Tax. Good times!
The Tribunal posted its March 22nd decision in Matter of Moody's Corp. and Subsidiaries (Division's Rep: Jennifer Baldwin; Taxpayer's Rep: Marc Simonetti and Evan Hamme; Article 9-A), after last Thursday's TiNY was published. The decision is important enough to cover in a supplementary edition.
This week we only have two ALJ determinations, and neither of them are on timeliness – maybe our luck has turned because it's finally spring and we aren't buried under 4 feet of snow anymore. The facts aren't a compelling read in either case, but there are a couple of moderately interesting procedural issues raised.
This week reinforces Doyle's Second Corollary to Murphy's Law*: "There won't be any timeliness cases the week you are on vacation, but there will be at least one the week you get back." We have two ALJ determinations to report on this week. And, as you might have guessed, one determination considers the timeliness of a request for conciliation conference.
So a guy walks into a bar to get some lunch. He decides to order a hamburger, and the bartender asks, "How would you like it done, and do you want us to Zen it?" The patron replies, "Medium rare, and what the heck do you mean by 'Zen it'"? And the bartender says, "That is when we make you 'one with everything.'"
This week the DTA almost Zenned it with one order, one determination, and one Tribunal decision—a Tribunal order shy of the full cycle. This week there were no timeliness issues, which makes things a bit more interesting, and representing the Petitioners in the order is TiNY's Chris Doyle.