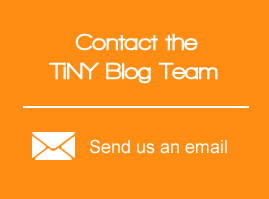 About This Blog
Taxes in New York (TiNY) is a blog by the Hodgson Russ LLP State and Local Tax Practice Group. The weekly reports are intended to go out within 24 hours of the Division of Tax Appeals' (DTA) publication of new ALJ Determinations and Tribunal Decisions. In addition to the weekly reports TiNY may provide analysis of and commentary on other developments in the world of New York tax law.
Stay Connected
Showing 4 posts from November 2017.
The DTA had the determinations posted last Wednesday, but there were some real meaty issues in this batch worthy of special attention that they might not otherwise receive as readers stampeded for the door for the long weekend. I know it took me a long time to write them up. And I hope you'll agree that the subject matter merited a discussion that is more comprehensive than our usual spare approach.
SIDE NOTE: No one submitted an entry to last week's TiNY contest. I guess my example "backronym" was too good.
Two Determinations and an Order last week.
A Determination and an ALJ Order today. Nothing from the Tribunal this week. The Determination involves (sigh) an untimely request for Conciliation Conference. The Order involves a petitioner's request for costs.
5 ALJ determinations this week. Nothing from the Tribunal and no orders. Three of the Determinations involve timeliness issues which the taxpayers lost. So more than half the cases were both boring and depressing. To brighten our prose, today we sample from a popular song from the 80s ("Once in a lifetime" by The Talking Heads) that investigates the hollowness of a life lived in accordance with social expectations. We bet you feel more cheerful already!
A solitary Decision for the week. There are no Orders or Determinations this week.