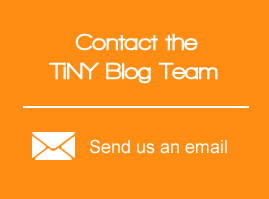 About This Blog
Taxes in New York (TiNY) is a blog by the Hodgson Russ LLP State and Local Tax Practice Group. The weekly reports are intended to go out within 24 hours of the Division of Tax Appeals' (DTA) publication of new ALJ Determinations and Tribunal Decisions. In addition to the weekly reports TiNY may provide analysis of and commentary on other developments in the world of New York tax law.
Stay Connected
Showing 8 posts from December 2017.
Two ALJ Determinations and two Tribunal decisions this week. The last of the DTA cases to top off 2017 as we come to year's end.
One ALJ Determination and nothing else this week.
On Friday afternoon, we emailed many clients and friends regarding the possibility of a "last chance" to claim a disappearing federal income tax deduction by paying 2018 state income tax estimates at the end of 2017. Apparently some of you didn't get the email until Sunday. Sad! More on that below.
One ALJ Determination, three ALJ Orders, and one interesting Tribunal decision this week. We're really busy with year-end planning for clients who, among other things, want to maximize their last bites at the state income tax deduction apple. So we didn't have enough time to back-fill this week's Report with our usual clever quippery.
Due to the likely elimination of almost the entire SALT deduction in 2018, this could be the last opportunity for taxpayers to pay state and local taxes and still ensure a full federal tax deduction. Keep reading to learn more.
There was a pleasantly-light load of two ALJ Orders this week to help us get back on our normal "within-24-hours" schedule. Both are from Judge Connolly.
Here's what you need to know about the likelihood of a disappearing SALT deduction.
Just three Tribunal decisions this week.