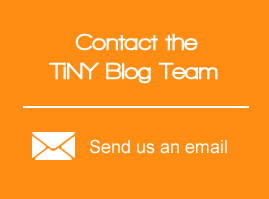 About This Blog
Taxes in New York (TiNY) is a blog by the Hodgson Russ LLP State and Local Tax Practice Group. The weekly reports are intended to go out within 24 hours of the Division of Tax Appeals' (DTA) publication of new ALJ Determinations and Tribunal Decisions. In addition to the weekly reports TiNY may provide analysis of and commentary on other developments in the world of New York tax law.
Stay Connected
Showing 5 posts from May 2017.
In other news…
Are you on the Board of Directors of a country club or yacht club? If so, you may be interested in TSB-A-17(5)S, which discusses whether certain charges a club makes to non-members are subject to sales tax.
Six ALJ determinations, but no orders. There were four Tribunal decisions posted. There is a little bit of something in each worthy of mention.
A couple of determinations this week. No orders or decisions.
From the DTA's website:
Commissioner James H. Tully, Jr. retired from State service on April 28, 2017, after having served seven years at Tax Appeals, as both President and Commissioner of the Tax Appeals Tribunal.
Only two new ALJ determinations yesterday, and no orders or TAT decisions.