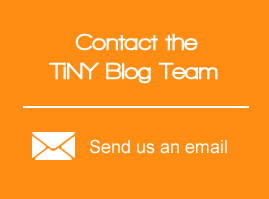 About This Blog
Taxes in New York (TiNY) is a blog by the Hodgson Russ LLP State and Local Tax Practice Group. The weekly reports are intended to go out within 24 hours of the Division of Tax Appeals' (DTA) publication of new ALJ Determinations and Tribunal Decisions. In addition to the weekly reports TiNY may provide analysis of and commentary on other developments in the world of New York tax law.
Stay Connected
Showing 4 posts from July 2017.
Got to the office. Booted up my computer. Grabbed a cup of coffee. Went through the overnight emails. Called up the DTA website before 9:00 , and everything was posted. THANK YOU DTA. The faster you post, the faster I blog. So we are a full day ahead of schedule this week.
Nothing from the Tribunal to report. But the ALJ unit gave us three determinations and one order. Judge Gardiner was busy, busy, busy and adjudicated three of the cases.
Today, I was pleasantly surprised to see that DTA updated everything this morning – before noon! It could be because there were no ALJ determinations, orders, or Tribunal orders. Just one Tribunal decision. Light fare.
3 ALJ Determinations and 2 DTA orders. Nothing from the Tribunal.
As mentioned last week, one of your authors made a rare appearance in NY State Supreme Court (which is New York's trial court) for oral argument. I have appeared for oral arguments in other venues (NYS Tax Appeals Tribunal; NYS Appellate Division, Third Department; NYS Court of Appeals; PA Board of Finance and Revenue), but this was my first time in Supreme Court. It was a hoot. The bench was "hot" in that it was clear the judge had read all of the materials provided previously by counsel. And right out of the blocks the judge was peppering both sides with questions that indicated the judge understood the issues. We went back and forth for an hour before the judge had us stop so he could do a conference on another case. Most oral arguments are fifteen minutes of working off of a script and being asked one or two questions by the court. My trip to the Supreme Court was a refreshing change of pace.
This week: A Decision, a Determination and an Order from the Division of Tax Appeals