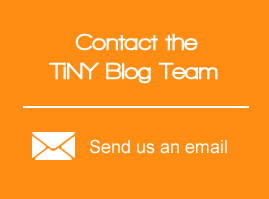 About This Blog
Taxes in New York (TiNY) is a blog by the Hodgson Russ LLP State and Local Tax Practice Group. The weekly reports are intended to go out within 24 hours of the Division of Tax Appeals' (DTA) publication of new ALJ Determinations and Tribunal Decisions. In addition to the weekly reports TiNY may provide analysis of and commentary on other developments in the world of New York tax law.
Stay Connected
Showing 4 posts from September 2017.
2 ALJ determinations this week and that's it. I had some fun with the first case. The second case, not so much.
The TiNY Report did not go out as scheduled last Friday, and the world didn't notice. We got jammed-up with client work at the end of last week and then the DTA unloaded a dump truck of cases on us. Clients come first. We feel bad that both of our readers had to spend the weekend wondering if there was any output from the DTA last week. As it turns out, there were six ALJ Determinations and Four Tribunal Decisions, but no Orders.
Only one ALJ determination today.
There's nothing like the news coverage of a couple of huge hurricanes, an earthquake of unprecedented power in Mexico, and a missile shot over Japan to lend perspective to what we report here. In the Grand Scheme of Things, taxes are of lesser significance. That said, we embrace our place. To paraphrase Mrs. Gump: "TiNY is as TiNY does". And even though New York taxes matter little (or not at all) to the great majority of people in the World, they are important to us. If you are reading this, we assume they are important to you, too.
So…there was one ALJ determination and were three ALJ orders posted by the DTA today. And as of this writing, the Tribunal has posted nothing this week. This was a rare good day for petitioners who went 4 for 4.