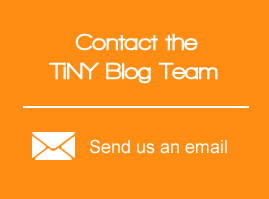 About This Blog
Taxes in New York (TiNY) is a blog by the Hodgson Russ LLP State and Local Tax Practice Group. The weekly reports are intended to go out within 24 hours of the Division of Tax Appeals' (DTA) publication of new ALJ Determinations and Tribunal Decisions. In addition to the weekly reports TiNY may provide analysis of and commentary on other developments in the world of New York tax law.
Stay Connected
Showing 4 posts from April 2018.
Only 3 ALJ Determinations this week, and substantive legal issues were in short supply. Nothing from the Tribunal.
After last week's deluge of cases, we're reporting only one ALJ Determination this week. Good news for me: it's not a timeliness or license suspension case!
There's lots of good stuff this week for the DTA – 6 ALJ Determinations, 2 ALJ Orders, and 2 Tribunal decisions. DTA also revamped its website recently, and it looks great!
Guest-blogging in this week's TiNY Report is our transportation tax correspondent, Joe Endres! He wrote the bit on Matter of Goode Delivery, LLC.
This week we have one short Tribunal Decision on a timeliness issue. Which is good, because I'll need the extra time to digest the Budget which passed in both houses of the Legislature late Friday night (as of this writing, it doesn't appear it has been signed by the Governor yet).