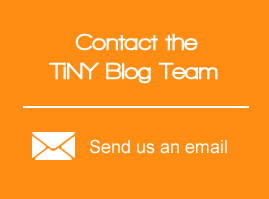 About This Blog
Taxes in New York (TiNY) is a blog by the Hodgson Russ LLP State and Local Tax Practice Group. The weekly reports are intended to go out within 24 hours of the Division of Tax Appeals' (DTA) publication of new ALJ Determinations and Tribunal Decisions. In addition to the weekly reports TiNY may provide analysis of and commentary on other developments in the world of New York tax law.
Stay Connected
Showing 5 posts from August 2018.
This week: 2 ALJ Determinations and 2 Orders. Nothing from the Tribunal (at least not as of this writing). All the matters involve a timeliness issue in one form or another. You know our feelings on timeliness cases, and you can imagine we were not very entertained when reading these. Thus, you'll understand if this report is somewhat more bereft of humor than our usual offerings.
Oh, and Judge Gardiner gets our "Portraits in Courage" award for dealing with three of these clunkers in one week.
The stream of cases rolling out of the DTA has slowed to a trickle as the summer wanes. There's only one ALJ determination today.
Four ALJ Determinations this week and nothing from the Tribunal.
The lazy days of summer continue with only one determination this week.
These are the dog days. And not surprisingly, today's single DTA output is a yawner. I have thrown in some "other news" to pad this week's report.