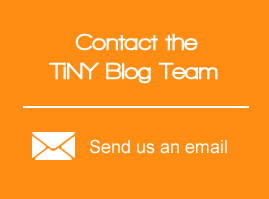 About This Blog
Taxes in New York (TiNY) is a blog by the Hodgson Russ LLP State and Local Tax Practice Group. The weekly reports are intended to go out within 24 hours of the Division of Tax Appeals' (DTA) publication of new ALJ Determinations and Tribunal Decisions. In addition to the weekly reports TiNY may provide analysis of and commentary on other developments in the world of New York tax law.
Stay Connected
Showing 3 posts from October 2019.
Three determinations this week and one ALJ order from last week that wasn't posted last week. We wish we could say there was something special in any of the cases. But really, there's not.
No ALJ determinations or Tribunal decisions were posted last week, ergo we did not waste your time sending out a TiNY Report. This week there are two new Tribunal Decisions (hooray!). And after we started to write this edition, the DTA posted four new ALJ Determinations, three from October 3 (where were they last week?) and one from October 10.
Only two determinations and one ALJ order as of this writing. The determinations were posted last week, but we like to give the litigants time to receive and read their determinations before we post our summaries, ergo our intentional delay. And for fun, this week we provide pop music quotes that are barely relevant to the cases.