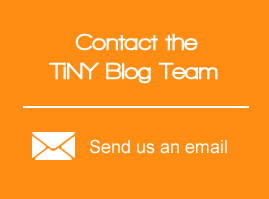 About This Blog
Taxes in New York (TiNY) is a blog by the Hodgson Russ LLP State and Local Tax Practice Group. The weekly reports are intended to go out within 24 hours of the Division of Tax Appeals' (DTA) publication of new ALJ Determinations and Tribunal Decisions. In addition to the weekly reports TiNY may provide analysis of and commentary on other developments in the world of New York tax law.
Stay Connected
Showing 3 posts from November 2019.
There's a Decision this week that suggests that we often think the same way as the Tribunal. This is rewarding in many respects. First, it suggests that we can empathize with the Tribunal and the decisions it offers and thereby give our readers and clients better insight. It also suggests that the Tribunal members sometimes think like we think. Good times!
After the almost 80 page determination last week, I think the DTA decided to take it easy this week, so we just have one determination. On the plus side, it's not a timy and the petitioner prevailed.
We have one Determination and one ALJ Order to report this week. The Order is a quirky little tune. The Determination is a freakin' opera!