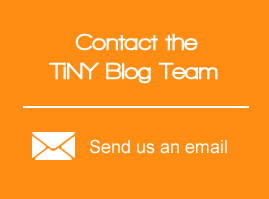 About This Blog
Taxes in New York (TiNY) is a blog by the Hodgson Russ LLP State and Local Tax Practice Group. The weekly reports are intended to go out within 24 hours of the Division of Tax Appeals' (DTA) publication of new ALJ Determinations and Tribunal Decisions. In addition to the weekly reports TiNY may provide analysis of and commentary on other developments in the world of New York tax law.
Stay Connected
Showing 4 posts from April 2019.
Only one decision today, but it is a good one.
We have a Rugen-Handful of ALJ determinations on which to report today.
A Rugen what's-that-now?
Let us digress. One of TiNY's more memorable postings coined the phrase "hard-hearted Humperdink". . . a reference comparing New York's Audit Division to the Prince Humperdink character in The Princess Bride (1987). Anyway, Prince Humperdink's consiglieri was Count Tyrone Rugen (played with delicious comedic malevolence by Christopher Guest) who had years earlier killed Inigo Montoya's father in Montoya's presence rather than pay the father for a custom sword the father had made for Rugen. This propelled Montoya on a twenty-year revenge-quest for Rugen so Montoya could utter "My name is Inigo Montoya. You killed my father. Prepare to die." Right before he killed Rugen.
Why did Rugen need a custom-made sword? And how, after twenty years, did Montoya identify Rugen? The answer to both questions is the same: Count Rugen had six fingers on his right hand.
Which is just our long-winded way of saying there were six determinations this week. There are no orders and there's nothing from the Tribunal.
And if you can't get the image of Mandy Patinkin intoning "My name is Inigo Montoya. You killed my father. Prepare to die." out of your head for the rest of the day, you're welcome.
There are three determinations this week. One is the obligatory timeliness case, but the other two delve into taxes we don't get to read about too often: The Article 9-A Franchise Tax and the Real Property Transfer Tax. Good times!
The Tribunal posted its March 22nd decision in Matter of Moody's Corp. and Subsidiaries (Division's Rep: Jennifer Baldwin; Taxpayer's Rep: Marc Simonetti and Evan Hamme; Article 9-A), after last Thursday's TiNY was published. The decision is important enough to cover in a supplementary edition.