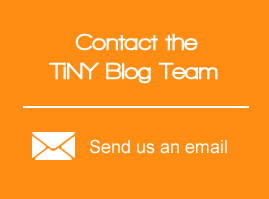 About This Blog
Taxes in New York (TiNY) is a blog by the Hodgson Russ LLP State and Local Tax Practice Group. The weekly reports are intended to go out within 24 hours of the Division of Tax Appeals' (DTA) publication of new ALJ Determinations and Tribunal Decisions. In addition to the weekly reports TiNY may provide analysis of and commentary on other developments in the world of New York tax law.
Stay Connected
Showing 4 posts from May 2019.
We weren't on vacation last week. There was no TiNY Report because the DTA provided nothing on which we could report. Sometimes we write something quirky on those days when we have no cases, but last Thursday found both of the TiNY authors at Building 9 in Albany meeting with folks from the Tax Department on a case that could eventually become fodder for TiNY. And on Friday I found myself behind on my client work as a result of the Albany trip. So you got nothing, Spaulding, and you liked it!
This week we have one decision and two determinations – which is 1/3 of last week's DTA output. But we figured we'd stick with last week's theme of concluding each entry with one of the quotes from the American Film Institute's "AFI's 100 Years…100 Movie Quotes" – don't worry, we'll start with a new theme next week.
Today's cases offer four (!) Tribunal decisions, one of which is on a case litigated by our shop. SPOILER ALERT! It did not go well (see the details below). Indeed, taxpayers were pretty much 0-9 for the week, so at least we had company. If you know math, you've probably already guessed that there are also a handful of ALJ Determinations, most of which address (gag) timeliness issues. This week, in our continuing effort to educate our readers (and entertain ourselves) on both New York tax developments and pop culture references, each of our entries concludes with a quote from the American Film Institute's "AFI's 100 Years…100 Movie Quotes." Enjoy!
We're back at it after a week with no cases posted by the DTA. We were taking bets on whether the person in charge of posting them was on vacation like everyone else (and not us). Anyway, we only have one determination and one order despite the week off. The order is on timeliness, but at least it is kind of interesting, so we go into more detail than usual – so buckle up!