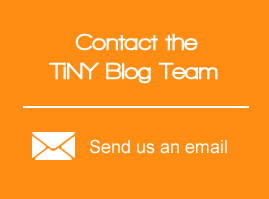 About This Blog
Taxes in New York (TiNY) is a blog by the Hodgson Russ LLP State and Local Tax Practice Group. The weekly reports are intended to go out within 24 hours of the Division of Tax Appeals' (DTA) publication of new ALJ Determinations and Tribunal Decisions. In addition to the weekly reports TiNY may provide analysis of and commentary on other developments in the world of New York tax law.
Stay Connected
Showing 4 posts from June 2019.
This week we have just one ALJ order on which to report. And it's on a timeliness issue to boot (just shoot me). Next Thursday is July 4th, so it may be a few weeks before our next post. Enjoy a safe holiday!
This week we have a Decision and two Determinations. And yes, you read that date right, we have a same day determination – now that's exciting stuff folks!
A Decision, a Determination, and an Order this week (which was missed last week). We never said we were perfect, but we will try to not make this a habit.
We have a pretty full deck this week with two Determinations and three Tribunal Decisions, one of which was litigated by our shop. It's a fun-filled week with Walt Disney, South Korea addresses, haunted houses, Fourth Amendment and Eighth Amendment issues, and Native American tax free (or not) cigarettes – and only one of the decisions is on timeliness. So sit back and enjoy the show – don't worry, unlike Frightworld (see below), we don't have actors pushing you forward, compelling you to read faster.