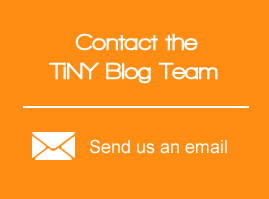 About This Blog
Taxes in New York (TiNY) is a blog by the Hodgson Russ LLP State and Local Tax Practice Group. The weekly reports are intended to go out within 24 hours of the Division of Tax Appeals' (DTA) publication of new ALJ Determinations and Tribunal Decisions. In addition to the weekly reports TiNY may provide analysis of and commentary on other developments in the world of New York tax law.
Stay Connected
Showing 4 posts from January 2020.
After a week of silence, we have a pair of determinations, an ALJ order and a decision. In our opinion, the ALJ order deserves lead-story placement. The other rulings are workaday.
This week we have a handful of sales tax cases, much to Joe's delight. Since some of them are less-than-exciting timies, we decided to let him off easy and spread the cases around this week, so you'll get a bit from each of us. Unlike Joe (did we tell you that he likes sales tax . . . a lot?), we expect you'll be able to contain your enthusiasm.
Also, from the DTA's website:
"This year, Roberta Moseley Nero [President of the Tax Appeals Tribunal] received the Lawrence L. Lasser award in recognition of outstanding service to the National Conference of State Tax Judges at its annual meeting of state tax judges and tax tribunal members. This meeting is sponsored by the Lincoln Institute of Land Policy, a nonprofit organization that seeks to improve quality of life through the effective use, taxation, and stewardship of land. The award is named for Lawrence L. (Larry) Lasser, the first Presiding Judge of the Tax Court of New Jersey and one of the founders of the National Conference of State Tax Judges."
Congratulations President Mosely Nero!
I apologize for the extended length of last week's offerings. Two of the cases were heavy lifts. As much as we strive for pithiness, every once in a while we must sacrifice conciseness for completeness. Not to worry: I am back at the helm this week with two quick-hitters (a determination and an order), one of which is a timy.
Happy New Year TiNY readers! Not only has the year changed, but there are a few changes going on here at TiNY as well. You may have noticed a byline on the posts for the last few weeks and wondered what that was all about. Well, TiNY has added a new author to the mix, our own Joe Endres, to report on sales tax cases, and today is his debut!