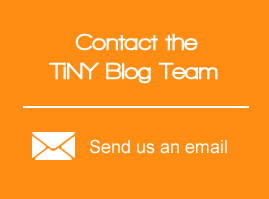 About This Blog
Taxes in New York (TiNY) is a blog by the Hodgson Russ LLP State and Local Tax Practice Group. The weekly reports are intended to go out within 24 hours of the Division of Tax Appeals' (DTA) publication of new ALJ Determinations and Tribunal Decisions. In addition to the weekly reports TiNY may provide analysis of and commentary on other developments in the world of New York tax law.
Stay Connected
Showing 2 posts from October 2020.
There were no cases on which to report last week. This week, there are two measly ALJ Determinations, and both are timies. It's a good thing the TiNY editorial staff isn't paid by-the-word. One of the timies involves an electronically-provided notice. Electronic issuance of notices… maybe it's my age showing, but I just don't trust the process. So, while I was writing this, I toggled my browser over to the Department's website, logged-on to my OLS (on-line service) account, and confirmed that I have not elected to accept electronic delivery of any notice. If you have an OLS account, I suggest you do the same.
We have some pent-up cases this week. I took a few weeks off from TiNY because: (a) the cases were not particularly noteworthy, and (b) if I had to write up one more timy I was going to start my Thursdays by opening the bourbon bottle before opening my web browser. So I took a little mental health break from TiNY, and am now anxious to report on the one Tribunal Order, five ALJ Determinations, and two ALJ Orders from the last three weeks.