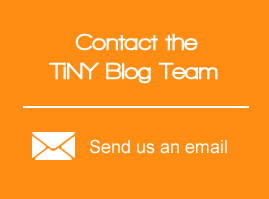 About This Blog
Taxes in New York (TiNY) is a blog by the Hodgson Russ LLP State and Local Tax Practice Group. The weekly reports are intended to go out within 24 hours of the Division of Tax Appeals' (DTA) publication of new ALJ Determinations and Tribunal Decisions. In addition to the weekly reports TiNY may provide analysis of and commentary on other developments in the world of New York tax law.
Stay Connected
Showing 2 posts from December 2020.
'Tis the season for giving, and the DTA was in the giving mood last week, lavishing us with eight determinations (one for each day of Hanukkah) and two orders (one for each Buffalo Bills win in December—so far.)
In this installment, Joe Endres tries his hand at the art of the obscure pop culture reference. And we're taking two new authors, Katie Piazza and Tyler Gately, for test drives. Enjoy!
One decision slipped by us last week, but it was Thanksgiving, so we had other priorities. On a lighter note (we all know there is nothing light about Thanksgiving), there are no timies this week!
And there is another reason for optimism! In a few weeks it will be December 21 – the shortest day of the year. Given how difficult and weird most days have been this year, the shorter, the better. Right?