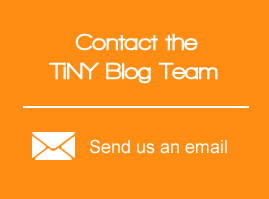 About This Blog
Taxes in New York (TiNY) is a blog by the Hodgson Russ LLP State and Local Tax Practice Group. The weekly reports are intended to go out within 24 hours of the Division of Tax Appeals' (DTA) publication of new ALJ Determinations and Tribunal Decisions. In addition to the weekly reports TiNY may provide analysis of and commentary on other developments in the world of New York tax law.
Stay Connected
Showing 3 posts from May 2020.
Now we're talking! There are two Tribunal decisions and four ALJ Determinations this week. Yeah, there are three timies and one other dismissal in the bunch, but one of the timies is a Tribunal reversal of an ALJ dismissal, and there are two cases that have some pretty involved substantive legal analysis. And, on balance, it was a pretty good day for taxpayers. Unfortunately, due to the complexity of the cases, our summaries are a bit more long-winded than usual.
After going "oh-for-April," the DTA seems to be easing back into the swing of things by posting three Decisions last week and then two ALJ Orders this week. And thank goodness. We have been busy on client matters, but those don't really invite inventive prose. TiNY, on the other hand, lets us write creatively and be opinionated, and that is a welcome diversion.
One of this week's DTA postings is a mundane timy. But when your last meal was more than a month ago, even a couple of stale crackers looks like a feast!
May Day. MAY DAY. MAY DAAAAAAAAY!!!!!
How very exciting! After a month of sitting on our pens (ouch), the TiNY editorial team finally has something on which to write. The Tribunal issued three decisions on May 1, ergo my "May day" reference. And if you are a fan of the Buffalo Sabres, you'll recognize the line from the famous call, by play-by-play announcer Rick Jeanneret, of Brad May's overtime goal to sweep the Bruins in the 1993 playoffs. And by "famous," I mean legitimately famous. Jeanneret was inducted into the Hockey Hall of Fame in 2011, and the May day call was the one played as he mounted the stage to give his acceptance speech. If you can spare 53 seconds from your busy schedule, you can watch/listen to the call here.
There were two timies in the trio, and I am going to give those only a cursory review. The third decision is a partial reversal of an ALJ determination in an Article 9-A case dealing with the old capital base tax.