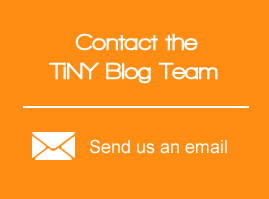 About This Blog
Taxes in New York (TiNY) is a blog by the Hodgson Russ LLP State and Local Tax Practice Group. The weekly reports are intended to go out within 24 hours of the Division of Tax Appeals' (DTA) publication of new ALJ Determinations and Tribunal Decisions. In addition to the weekly reports TiNY may provide analysis of and commentary on other developments in the world of New York tax law.
Stay Connected
Showing 3 posts from June 2020.
A light lift this week with two determinations and an ALJ order. There were no earthshaking rulings in the trio. However, there were a few interesting tidbits . . . and one run-of-the-mill timy.
Below are Emma's reports on a Tribunal decision and a very rare Tribunal order. The last time we saw a Tribunal order was in 2018.
But before we get into all that, let me tell a true story about my trip back to the office on Friday. My visit to the office was necessary because I needed to get out a document with a "wet" signature. While I was there, I looked through the hard-copy mail that had been previously scanned and emailed to me. I do this from time to time to make sure that no time sensitive documents have missed my consideration. One of the documents was a Notice and Demand for $500,000 issued to one of our residency clients. It should not have been issued because the client (through Hodgson Russ) filed a timely request for conciliation conference. And once we drew the Department's attention to the error, the Notice was promptly and courteously rescinded. The point of this story is not that a Notice had been issued in error, or that it had been rescinded, but that the Department sent an insert with the Notice requesting that my nonresident client sign up at http://donatelife.ny.gov/register to be a New York organ donor.
There's nothing wrong with being an organ donor. I am registered with New York as an organ donor. And if you are reading this and live in New York, I encourage you to register as a donor too (just go to the link in the last paragraph). But it seems a little over the top for New York to ask a person who moved (or even just claimed to have moved) out of the State for a literal "pound of flesh" in addition to resident taxes and interest. It used to be that penalties were rare. Now penalties are the norm and the State wants your kidneys too!
Four determinations and three ALJ Orders this week. That's a pretty big haul. But the cases were yawners from a substantive legal perspective. Timies galore!