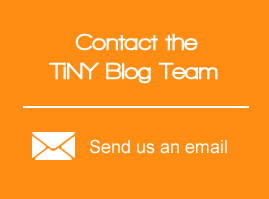 About This Blog
Taxes in New York (TiNY) is a blog by the Hodgson Russ LLP State and Local Tax Practice Group. The weekly reports are intended to go out within 24 hours of the Division of Tax Appeals' (DTA) publication of new ALJ Determinations and Tribunal Decisions. In addition to the weekly reports TiNY may provide analysis of and commentary on other developments in the world of New York tax law.
Stay Connected
Showing 4 posts from July 2020.
The output this week from the DTA is a bit lackluster – just two determinations, and both of them are timies.
I'm writing solo this week from the Great White North (aka Canada), and my computer keeps trying to auto-correct "timies" to "Timmies." Our readers who haven't enjoyed the pleasure of its semi-massed produced donuts (a far cry from the delicious fried-dough confections lovingly produced at Paula's) and coffee, may be unaware that the donut shop chain "Tim Hortons" is "Timmies" in the local vernacular. I am not a huge fan, although I find the coffee in the Canadian Timmies palatable—likely because of the cream's higher fat content.
I'm currently in the birth place of Timmies, and one can't go more than a few blocks without being in front of another Tim Hortons. If I wasn't in quarantine, I could walk to one of the five(!) Timmies within a one-mile radius of my temporary home office. So, I'm wondering if my computer's GPS knows when I've come to Canada and somehow adjusts the autocorrect lexicon and preferences to reflect the change of venue. If so . . . I'm totally impressed with the technology!
Anyway, now that you know that I wrestle with my computer every time I try to spell the word "timies," here are two run-of-the-mill timies.
A decision and four determinations this week. The decision is a little interesting. The determinations each involve jurisdictional, procedural necessities that are routine.
Mea culpa, baby! Yes, your senior editor, who was in charge last week, neglected to post a summary of the solitary timy ALJ Order that hit the DTA's website last week. There were many, many priorities in front of TiNY last week. And many, many phone calls from CPAs wondering just how one is supposed to apply New York's "de-coupling" from the CARES Act in practice. Not an excuse . . . an explanation. We stand behind the timeliness of our publication. So feel free to contact the senior editor (at tiny@hodgsonruss.com) to request a ratable refund of the subscription fee you pay. He has agreed to pay these out of his own pocket!
There are two decisions, four determinations, and last week's order to report on this week. I was hoping to report that the Tribunal had continued down a path away from the "only reasonable construction standard," but . . . no.
Pretty small output from the DTA this week, but maybe that's just the DTA's present to us (well, me) before a long weekend.
From all your authors at TiNY, we hope everyone has a safe and socially distant Fourth of July Weekend!