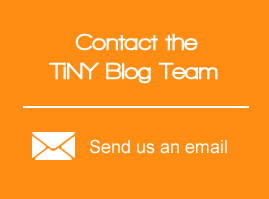 About This Blog
Taxes in New York (TiNY) is a blog by the Hodgson Russ LLP State and Local Tax Practice Group. The weekly reports are intended to go out within 24 hours of the Division of Tax Appeals' (DTA) publication of new ALJ Determinations and Tribunal Decisions. In addition to the weekly reports TiNY may provide analysis of and commentary on other developments in the world of New York tax law.
Stay Connected
Showing 3 posts from August 2020.
There are just two ALJ orders and a Determination this week. Even with the light output we are a few days late publishing. And this is totally the senior editor's fault (who is writing here) as I was helping my son change his domicile from the City to Miami, FL. "The City" in this instance is Bethesda, MD. So there is no need for my friends at the Division to investigate further. But as a consequence of rendering assistance to my son, I am now compelled to quarantine in my home for the next several days. As it turns out, my quarantining is just like my non-quarantining: I spend my days in the living room with my computer and two monitors talking taxes with people on the phone.
In any event, I will try to get these out to our twelve regular readers more promptly in the future.
This week's offerings include two decisions from the Tax Appeals Tribunal. I'm a fan of the Tribunal, and I love to see it tackle difficult issues such as the ones presented this week. One deals with the mostly factual issue of whether a petitioner was a responsible person liable for a business's withholding taxes. The other deals with the legal issue of whether a non-US affiliate of Disney would not, for New York franchise tax purposes, be required to add back to income royalty payments it made to an affiliate. Reasonable minds may differ, and (with due respect to the Tribunal) you will see below that I surmise that both cases could have been decided differently.
The phrase "Dog Days" does not refer to those summer days when it is so hot that your dog just wants to lie around and pant all day. Instead, the dog days are those days in the year during which Sirius—aka: the "dog star"—rises before the sun in the morning. This year the dog days fall between July 22 and August 22, inclusive. Even without the knowledge of the origin of the phrase, I might have guessed we were in the dog days this week because the DTA served us up a determination and an ALJ order on cases that are real dogs, appearing to involve ill-prepared petitioners arguing mostly baseless factual issues.