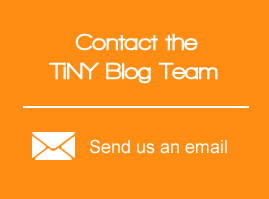 About This Blog
Taxes in New York (TiNY) is a blog by the Hodgson Russ LLP State and Local Tax Practice Group. The weekly reports are intended to go out within 24 hours of the Division of Tax Appeals' (DTA) publication of new ALJ Determinations and Tribunal Decisions. In addition to the weekly reports TiNY may provide analysis of and commentary on other developments in the world of New York tax law.
Stay Connected
Timothy P. Noonan
Partner, Tax Residency Practice Leader
tnoonan@hodgsonruss.com
716.848.1265
Tim focuses his practice in the state and local tax area. His work primarily involves New York State and New York City tax litigation and controversy. Over the past 23 years, he …
Showing 4 posts by Timothy P. Noonan.
The NYS Division of Tax Appeals updated its website this morning regarding the agency's operations.
On Friday afternoon, we emailed many clients and friends regarding the possibility of a "last chance" to claim a disappearing federal income tax deduction by paying 2018 state income tax estimates at the end of 2017. Apparently some of you didn't get the email until Sunday. Sad! More on that below.
Due to the likely elimination of almost the entire SALT deduction in 2018, this could be the last opportunity for taxpayers to pay state and local taxes and still ensure a full federal tax deduction. Keep reading to learn more.
Here's what you need to know about the likelihood of a disappearing SALT deduction.